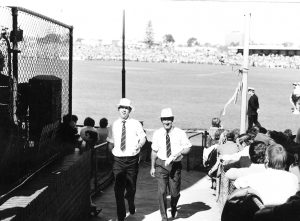 The Western Australian National Football League Umpires Association (WANFLUA) is the association of umpires who officiate as field, boundary and goal umpires in the West Australian Football League (WAFL).
WANFLUA was officially formed in 1953 to bring together the three disciplines of field umpiring, boundary umpiring and goal umpiring, and to form a strong bond between all members officiating at the state's top level.
We were founded in an era where the league was called the Western Australian National Football League (WANFL). Hence, our name became the WANFL Umpires Association. Although the league has changed its name from "WANFL", then to "WAFL", then to "WESTAR Rules" and now back to "WAFL", we are still referred to by our original name.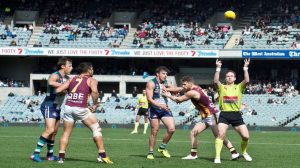 WANFLUA's primary role is to represent the needs of all umpires in conjunction with the West Australian Football Commission (WAFC). WANFLUA also organises social functions during the year and represents umpires in dispute resolution.
Our headquarters are located at Ernest Johnson Oval, South Perth. During the football season we train on Tuesday and Thursday evenings and our training sessions include fitness development, theory seminars, game reviews and skill drills.
Your 2021 WANFLUA Office Bearers
---