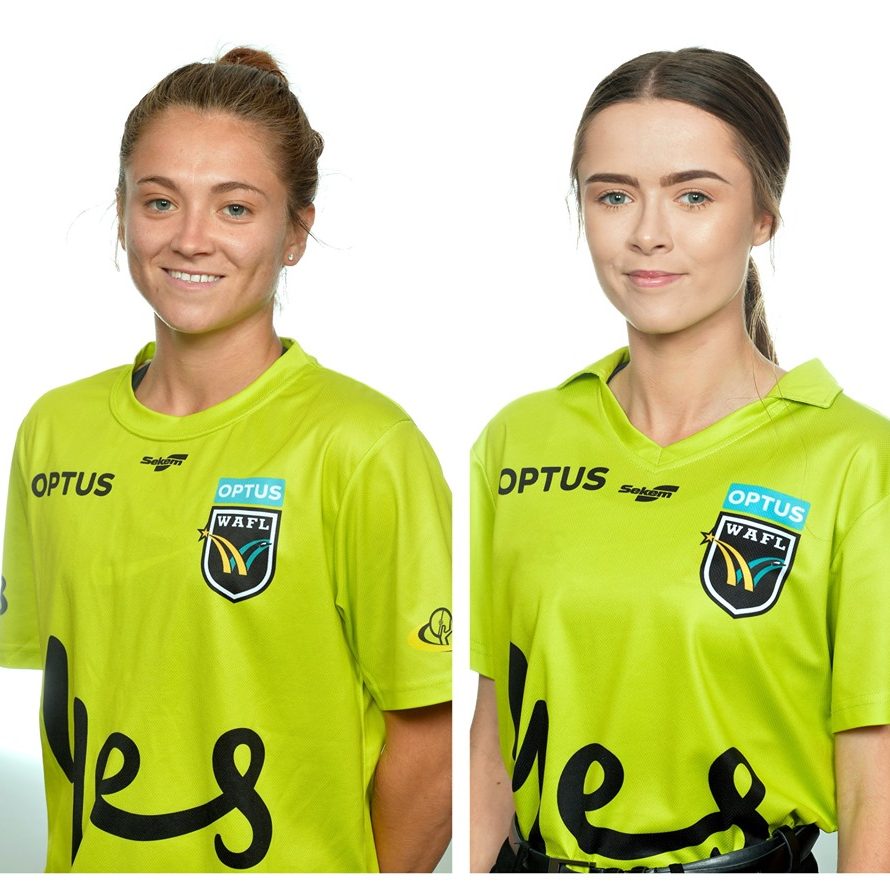 YOUNG WOMEN MAKING WAFL HISTORY
Congratulations to field umpire Gabby Simmonds and goal umpire Chloe Wright who will both be making their WAFL league debuts in the game between East Perth and West Coast on Friday night.
This is a significant milestone for WA football, as it will be the first time in history that a female has umpired a league game in field, and will therefore also be the first time a female has been in the field and goals for the same game.
Hailing from the East Fremantle junior district, Gabby has been on the panel for a number of years now and has demonstrated significant improvement over that time. She has been appointed to numerous AFLW games as well as the National 18's Women's Championships, and this year she has taken her umpiring to the next level with her management, decision making and consistency being big factors behind this promotion.
Chloe, who hails from the Swan Districts junior district, joined the panel at the start of the 2018 season and has gone from strength to strength since. She has had a massive 2019, having already officiated at the National 18's Women's Championships before this promotion. Chloe's consistency, hard work and professionalism have been outstanding and has resulted in her debut this weekend.
The WANFLUA wishes to congratulate these ladies on their debuts, on what will be a significant day in WA football history!