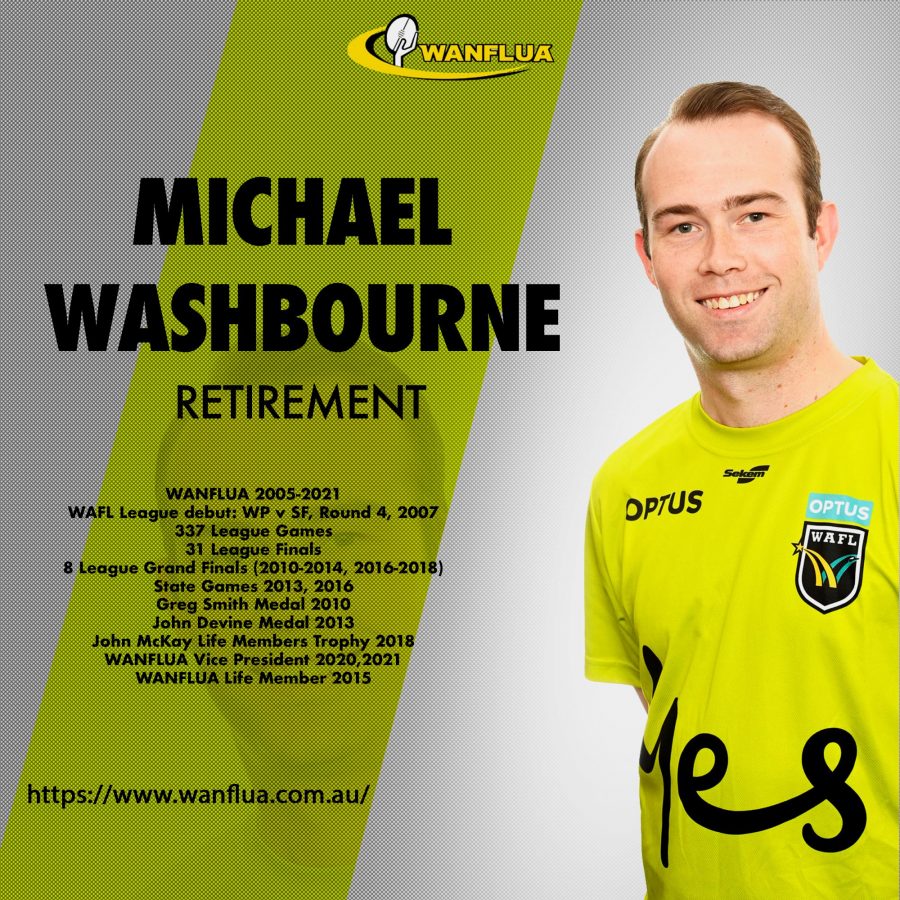 WASHY WHISTLES TIME ON CAREER
WANFLUA Life Member, eight-time WAFL Grand Final umpire, John Devine Medallist, and WANFLUA Vice President Michael Washbourne announced during the week that he is officially retiring from WAFL Umpiring.
Washy has been incredibly consistent as an elite boundary umpire since he debuted in league football in 2007. It is a career that has seen him umpire 337 League games, including eight Grand Finals, 31 league finals, and two State Games. This record includes an incredible 5 League Grand Finals in a row from 2010-2014.
Washy not only has been an excellent contributor as a Boundary umpire but his support of the WANFLUA association has been incredible over his journey. He has completed multiple yearbooks and has been instrumental in the implementation and setup of the new WANFLUA website. He was recognised as a John McKay Life Members Trophy winner in 2018 and has served as the Vice President for the last two seasons.
His ability to act as a leader and a mentor for the majority of the boundary umpiring panel over this time while also maintaining his own elite performances is one of his great qualities and there are many up-and-coming boundary umpires who have Washy to thank for his contribution to their success.
The WANFLUA wishes Washy all the best in his retirement and we know that he won't be a stranger to our group.