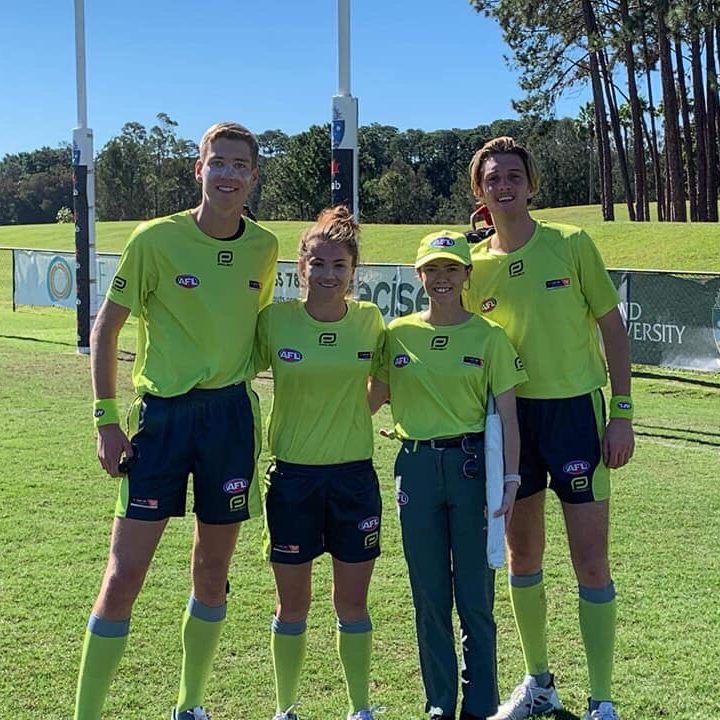 UMPIRE PERSPECTIVE: STATE WOMENS 18's
When I heard my name get called out as the WA goal umpire for the NAB AFLW 18's National Championships, I couldn't believe it and, to be completely honest, I didn't start to believe it until the night before I flew out to Queensland. I was ecstatic that I was given such an amazing opportunity.
Joining me on the trip were field umpires Gabby Simmonds and Nic Shaw and boundary umpire Johnny Nolan. The championships consisted of two rounds and it was a wet start to Round 1 for Western Australia versus Queensland. Both of the first two games were played at Subiaco Oval. To be able to umpire on a ground with so much history before it is about to be torn down made the experience even more special.
Before I knew it, I was packing my bags, heading to the airport and flying off to Queensland. I was so excited to be travelling to a place I hadn't been to before and getting the opportunity to umpire there. The week consisted of coaching sessions, training and umpiring games, but also plenty of free time.
During our goal umpire coaching and training sessions, we were given the opportunity to learn how AFL goal umpire Steve Piperno goes about his craft. Steve was simply amazing and helped me fine-tune some of things I had been working on at WAFL level. Besides learning more about umpiring, the sessions were a great opportunity to bond with my fellow goal umpires from other states. It was interesting to find out how different the other state leagues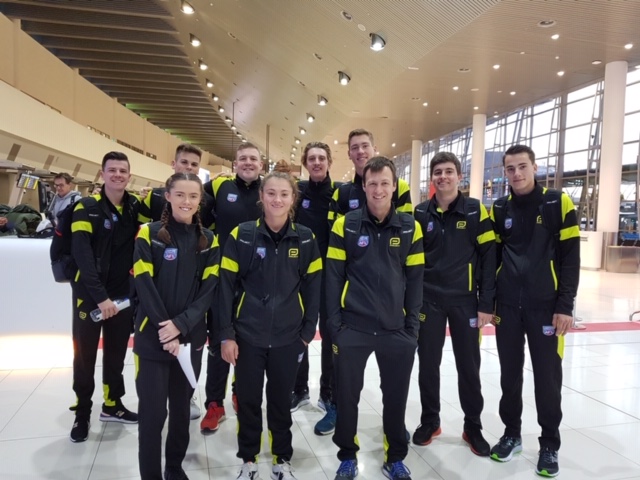 are and I truly made some lifelong friends and I couldn't be anymore grateful for that.
As for the games, we umpired three games in total. Surprisingly, I wasn't too nervous for any of the games and I felt ready to go as soon as the siren went. The first game was definitely the most memorable for me. It was hosted at Metricon Stadium, the home of the Gold Coast Suns. The facilities were amazing and it made the game all the more special. The second was held at Southport Football Club, which was a much more challenging game with the ground conditions. However, as a team, we all adapted and handled it very well. I can safely say that everyone had to thoroughly wash all of their gear after that game. The final game, which was held on our last day, was played at Bond University. This ground also came with a new set of challenges as the teams were even hungrier to win than before and this was the first game of dry weather. This game provided some great opportunities for me to implement what I had learned during our coaching and training sessions.
The players were all so talented and it was a pleasure to adjudicate the score for them. I learned so much throughout the entire trip and that doesn't only apply to umpiring. The friendships I made on the trip from both other states and those who I went over with are something I am so grateful for. If it weren't for the support from them and the coaches, I don't think I would have enjoyed myself or learned anywhere near as much as I did. The experience is certainly something I will remember for a very long time and continue to be so thankful for.
Written by Chloe Wright