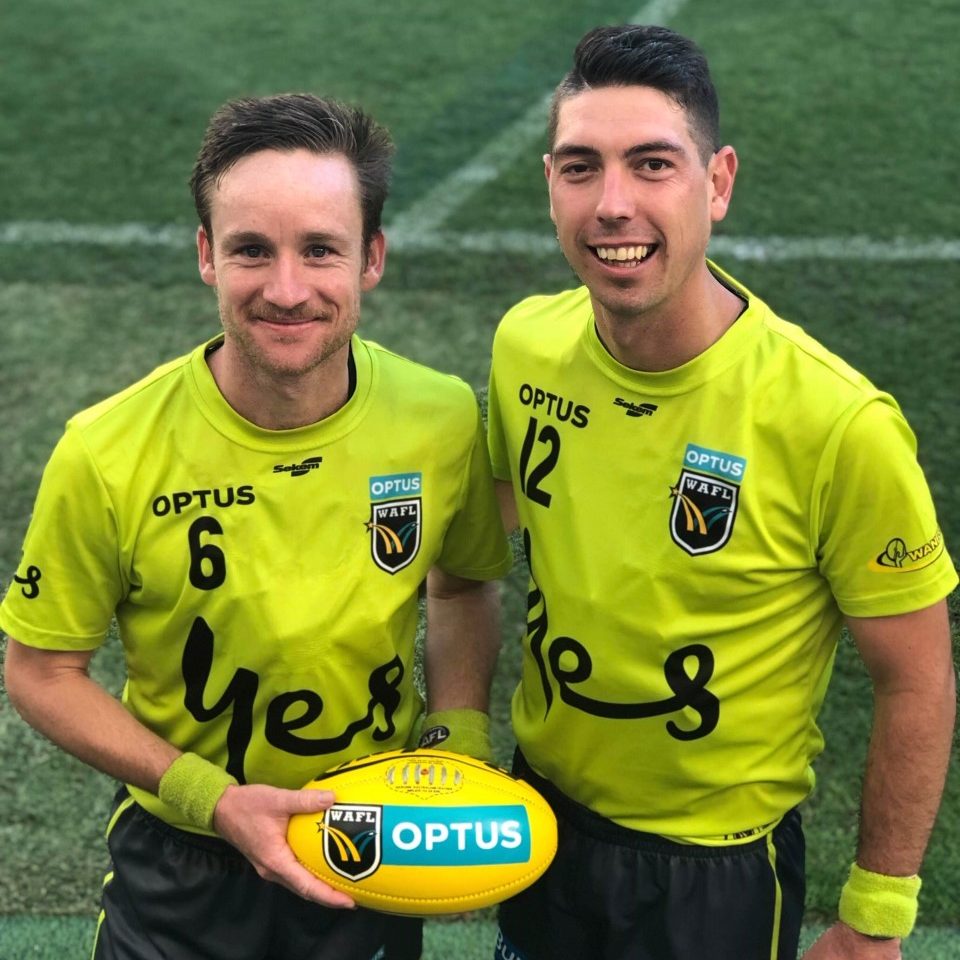 UMPIRE PERSPECTIVE: STATE GAME 2019
On Sunday 12 May 2019, we were provided with the opportunity to represent Western Australia in umpiring the WAFL v SANFL State Game at Optus Stadium.
The WA team comprised of myself and Matt Adams in the field, with Clayton Gardner, Bayley Lamont and Brad Hunt on the boundary and Steve Gaensler in the goals. Cam Jones and Jason Tyrell were the emergencies for their respective disciplines.
Being selected for such an appointment was one which made each one of us reflect on our personal umpiring journeys. Umpiring is hard work. Appointments come and go, however, celebrations are often few and far between.
For many of us this State Game appointment was a culmination of many years of hard work, improvement and personal growth. The satisfaction of the appointment was in itself a reflection of the contributions to many within each of our own individual stories.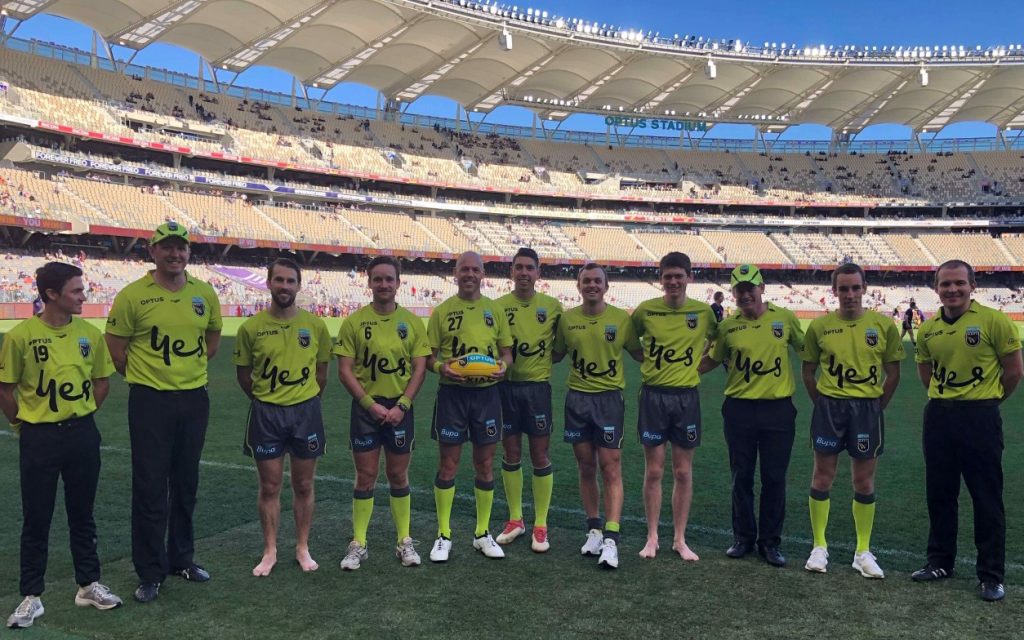 The game was umpired with Andrew Crosby (field umpire), Martin Elsegood (boundary umpire) and Matthew Wilson (goal umpire) from the SANFL and was a fast, clean, and high energy game of football. The WAFL players controlled much of the first half of the game but didn't convert on many of their opportunities. In the final term, SANFL converted a number of early attempts on goal which proved to be too greater margin for the WAFL players to overcome late in the game.
Personally, I gained so much from this experience. This wasn't something I entered into the season thinking that I would attain or even be in a position to be selected for. To have received the appointment to represent my peers was something that I hold dear to my heart.
Out of the experience my greatest reflection was my learning. I learned more in this game than any other game I had umpired. It was the fastest, hardest game I had ever umpired. Every decision was made under extreme fatigue. However, with the support of my teammates it was evident that if I lift my standards and grow in my performance, I am capable of performing to a higher standard and should expect more from myself each week.
I would like to thank the WAFC, our support staff, and all of our teammates for their great support and the opportunity provided to each of us.
Written by Ryan Shelton