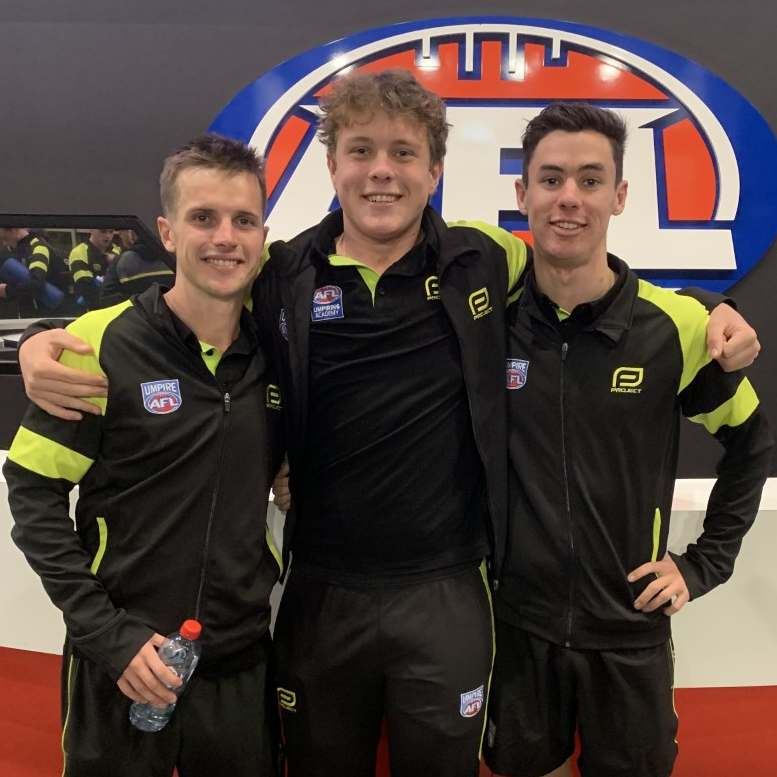 UMPIRE PERSPECTIVE: STATE 18's
Luke Graves, Chad Smith and myself were given the opportunity to represent Umpiring WA at the Men's National 18's Carnival in Melbourne. The week-long carnival gave the three of us an insight in what it takes to get to AFL level.
During the week we got to umpire two games – one down in Geelong at GMHBA and one under the roof at Marvel Stadium. Both were awesome experiences to witness first hand some of the best young talent in the country playing footy.
We also had the opportunity to do some personal development on "how I can take my umpiring to the next level". One session was with the AFL Umpiring High performance coach Rob Jackson. He spoke about how we can get the best out of our bodies and the fitness requirements at AFL level.
The other session was with Richy Bennett, the AFL Umpires Sports Phycologist. He worked with the likes of Kelly Slater and Mick Fanning on the Surfing Pro Tour and helped both of those champions get the best out of themselves. He also talked to us about the mental side of umpiring and different strategies that we can incorporate to perform to the best of our abilities on and off the field.
Both sessions were hugely beneficial for all umpires in terms of our development. We also had a session with a current AFL umpire which allowed us to ask questions and seek advice on how they made it to the top level.
The week indicated to me through coaching sessions that the coaching we receive down at WAFL level directly correlates with what is expected at AFL level. Overall the experience as a whole was hugely beneficial and gave us a great insight into the elite standards set by AFL umpires.
Written by Louis Jago