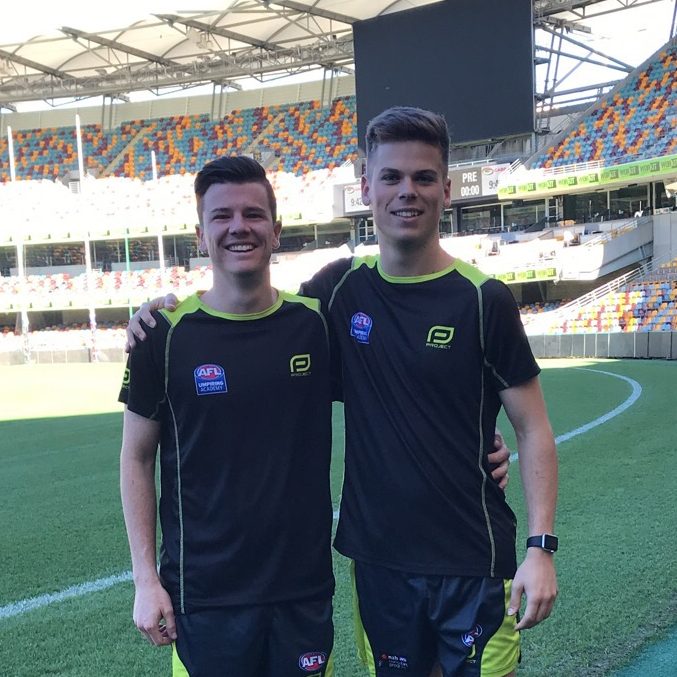 UMPIRE PERSPECTIVE: STATE 16's
Blake Evans, Jason Gibb, Lleyton Jose, Mason Zappavigna and myself were privileged to represent WA at the National 16's Championships in Queensland in July. Cam Douglas also attended as a field umpire coach.
After arriving at Brisbane Airport, we met our bus driver and headed to the Gold Coast where we were based for the week, along with other umpires, coaches and officials from around the country.
During the week, we received group coaching as well as individual coaching and personal development sessions. These sessions gave us a greater understanding and insight into developing our umpiring careers and what is required to officiate at the highest level. The skill sessions were invaluable as they reinforced key aspects and we were given the opportunity to put them into practice. We received feedback that was beneficial for us in order to continue improving and developing our umpiring.
Games were played at Southport Football Club and Metricon Stadium on the Gold Coast and the Gabba and Aspley Football Club in Brisbane. Those of us who were appointed to umpire the first game at Southport meant that we got covered in mud from the wet and sloppy conditions at the ground – and I quickly learnt how to use the washing facilities in our room.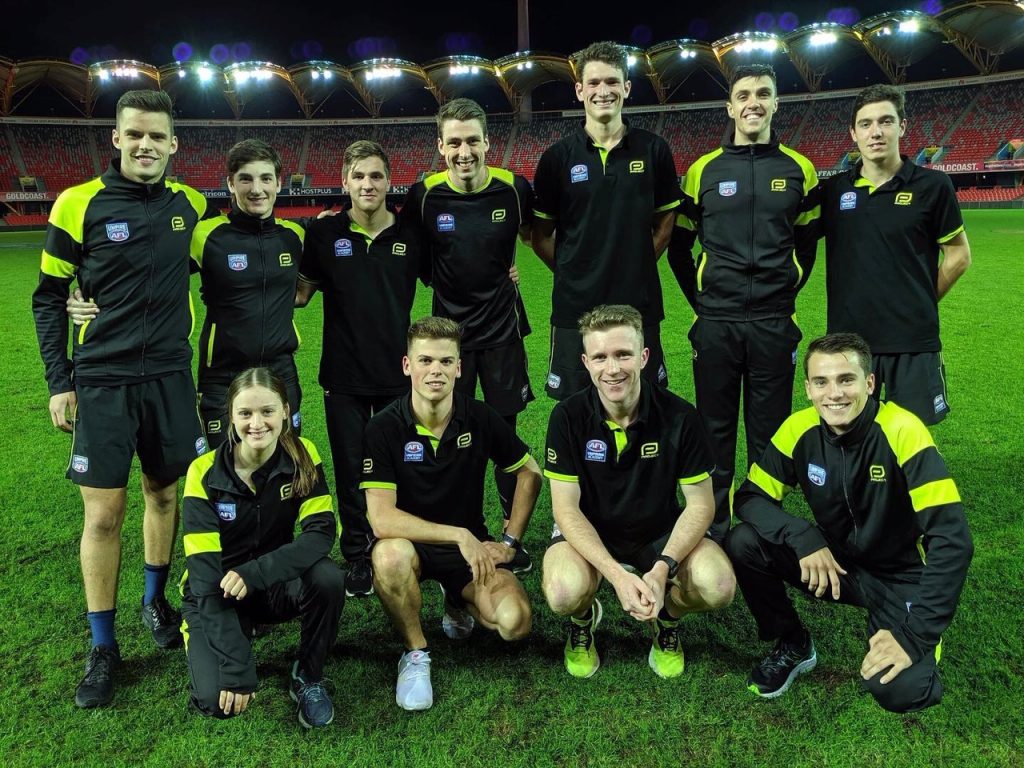 The rest of the games were played under dry conditions. It was a great experience to umpire at the AFL grounds Metricon Stadium and the Gabba.
The camp reinforced everything that we learn at our WAFL training and coaching sessions, but as it was a week long live-in experience it was a more intensive learning environment and highly beneficial to furthering our development. It was great to meet and spend time with other umpires, coaches and officials from around the country and to train and umpire alongside them.
Overall, it was an amazing experience, and I am very grateful to be given this opportunity.
Written by Luke Caifano