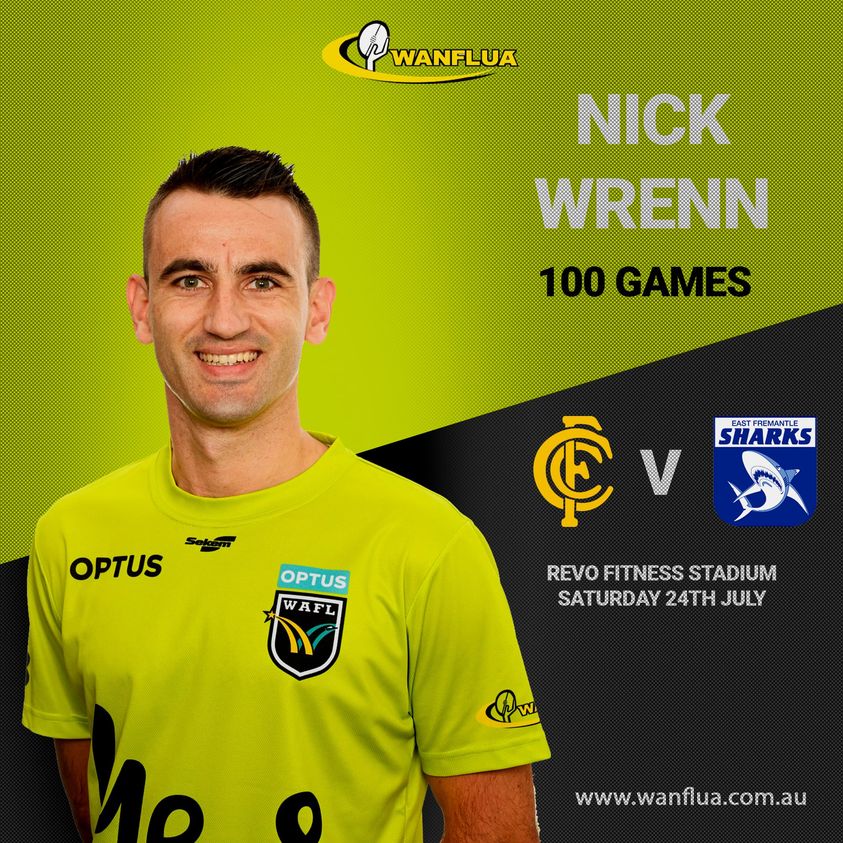 TIME FLIES WRENN YOU'RE HAVING FUN
Congratulations to WAFL boundary umpire and WANFLUA treasuer Nick Wrenn who will officiate in his 100th League match when Claremont takes on East Fremantle at Revo Fitness Stadium on Saturday.
Nick started out as a hard-working medical trainer for WAFL and AFL umpires before deciding to pick up the whistle and have a crack at boundary umpiring in 2015. He took to umpiring like a duck to water and quickly progressed from Colts to Reserves before making his League debut in Round 1 the following year.
In each of his six completed years on the WAFL panel, Nick has ended the season umpiring on Grand Final day, including three times at League level, and is now one of the senior members of the boundary group who always leads by example.
Nick joined the WANFLUA committee last year and has twice put his hand up to fill the vacant treasuer's position when there have been no nominations for the very important role, demonstrating his willingness to assist both the association and the wider umpiring group wherever possible.
The WANFLUA would like to wish Nick, his wife Steph and newborn son Alexander all the very best for Saturday's milestone game.