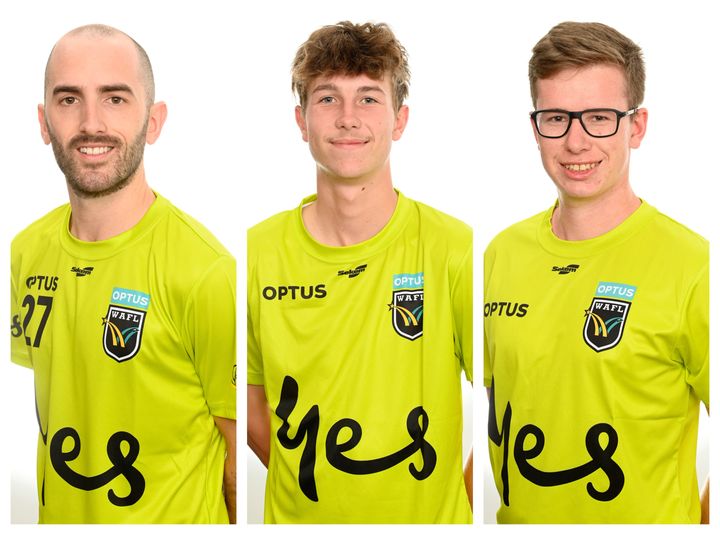 STATE GAME APPOINTMENTS
Congratulations to Ben Laycock (field), Jordan Russell (boundary) and Christian Cutrona (goal) who have been selected to officiate in today's State Game.
The appointment is a great reward for three umpires who have not only had outstanding starts to the year, but have also had years of consistently high umpiring. All three are revered members of the group, who set elite standards and are great role models for those coming through the ranks.
The game, which will see the return of state footy after an absence last year, will be taking place at Adelaide Oval today when Western Australia takes on South Australia starting at 2:05pm. If you wish to watch the game live streamed, then you can do so through the WAFL Facebook page.
All the best to the three umpires selected to umpire this big game and congratulations on such a high achievement!