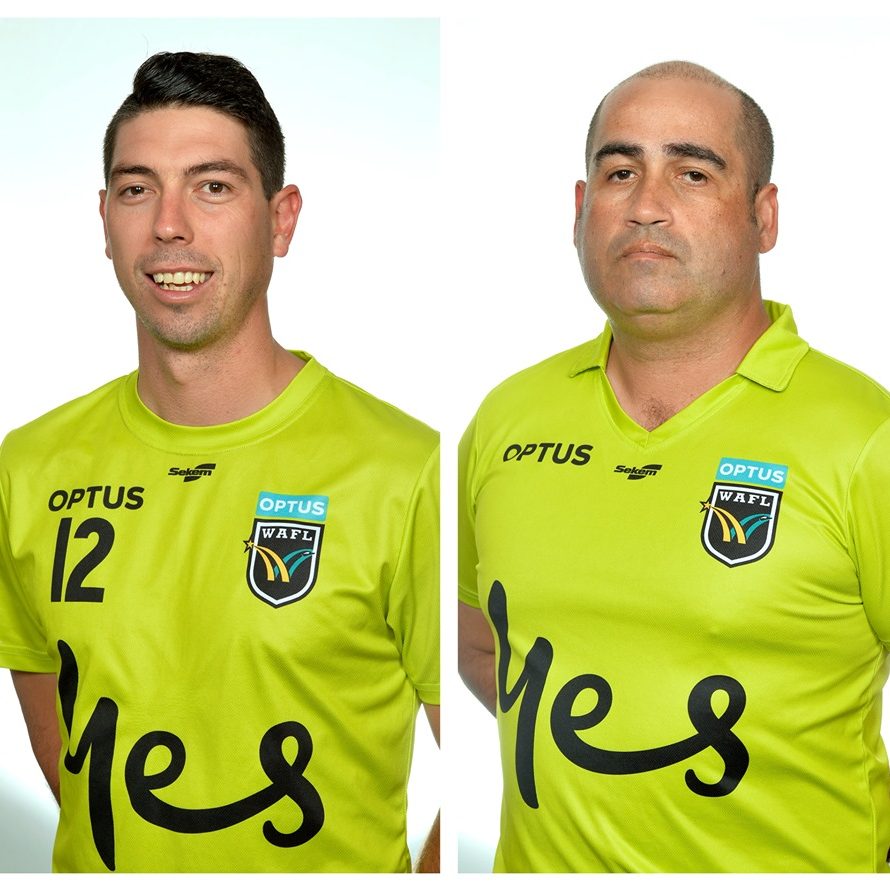 ROUND 20 MILESTONES
Congratulations to field umpire Ryan Shelton and goal umpire Reuben Garlett, who will both be reaching significant milestones this week.
Shelts will umpire his 150th league game in the match between West Perth and South Fremantle on Saturday. Shelts has been a member of the group for the past 14 years and this milestone is a great reward for the perseverance and dedication he has shown over a long period of time. 2019 has probably been his best year on the panel, as demonstrated by his appointment to the State Game earlier in the year, with his consistency and ability to step up in the big games being outstanding.
Reuben will umpire his 100th league game in the match between East Fremantle and West Coat on Sunday. Reuben remarkably has been a member of the group on and off since 1999, and the resilience he has shown to get to this stage has been second to none. Despite being quietly spoken, Reuben has become one of the most consistent umpires on the panel who can always be relied upon to umpire any league game to a high standard.
Congratulations to these two umpires on their outstanding achievements, and we wish them all the best for the weekend!