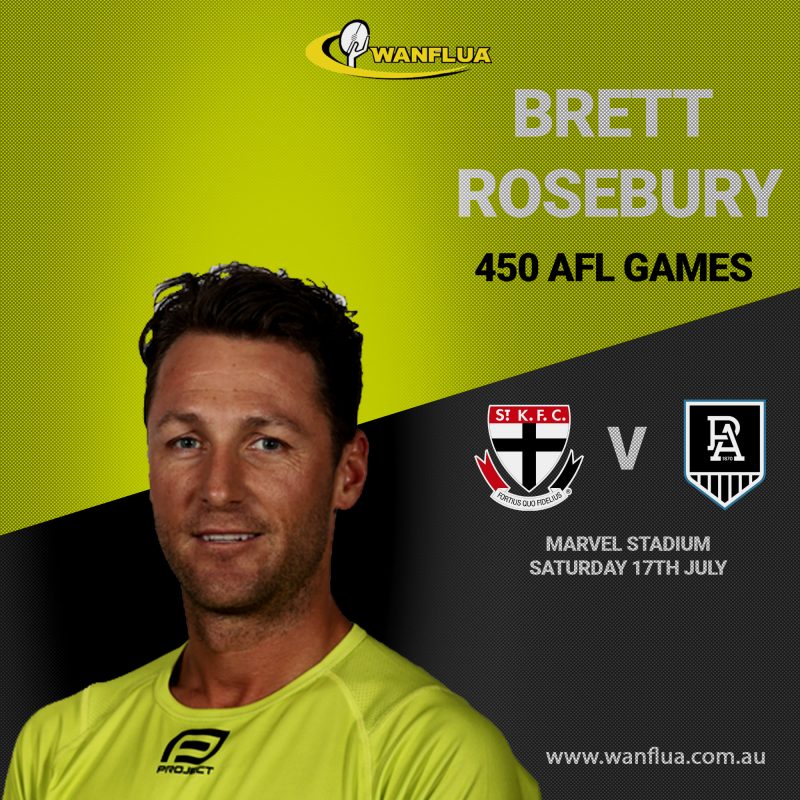 ROSY REACHES 450 AFL
Congratulations to AFL field umpire, WANFLUA Life Member and games record holder, Brett Rosebury, who will this week umpire his 450th AFL game.
This is an amazing achievement for Brett and shows his high level of consistency, dedication, professionalism, and performance over such an extended period of time.
In his 450 AFL games, Brett has also officiated 44 AFL finals games, including 8 Grand Finals. This shows just how consistent and highly regarded Brett is in the wider AFL community.
Brett will bring up this amazing achievement in the St. Kilda and Port Adelaide game at Marvel Stadium on Saturday night.
Congratulations to Brett once again, and all the best of the milestone game!