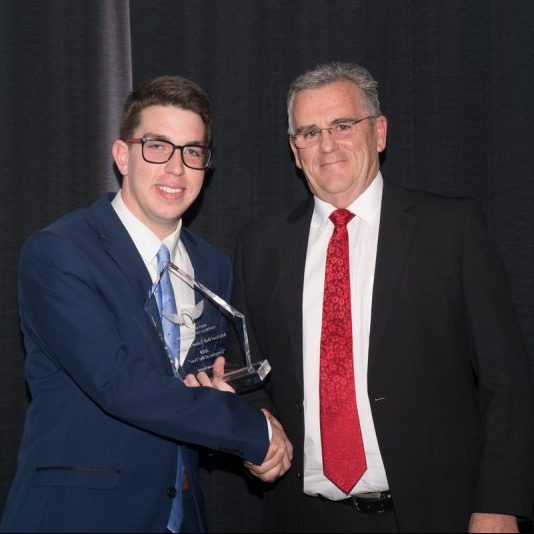 PRESENTATION NIGHT 2019
Last night the WANFLUA held its annual Presentation Night where a number of awards were presented to umpires for their efforts throughout the 2019 season and the appointments for the first week of finals were announced.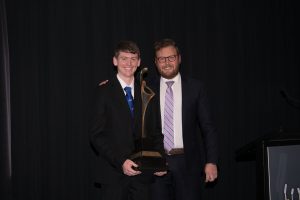 The WANFLUA wishes to congratulate boundary umpire Bayley Lamont who was awarded the John McKay Life Members Trophy. Bayley was awarded this for his tremendous efforts in filming and creating the video montages for this year's Panel Night and Hall of Fame, as well as acting as photographer at a number of social events.
Bayley's efforts were enormous as it required countless hours of combing through the archives, as well as having to travel far and wide to conduct and film interviews at times that suited other people. We sincerely thank Bayley for his efforts this year.
The WANFLUA also wishes to congratulate the following umpires who also received awards last night:
Brett Rosebury Medal (Most Improved Field) – Jason Gibb
Greg Smith Medal (Most Improved Boundary) – Ethan Lamont
David Shawcross Medal (Most Improved Goal) – Jason Tyrrell
WANFLUA Rising Star Award – Chad Smith
Mike Ball Talent Academy Umpire of the Year – Alex Crowhurst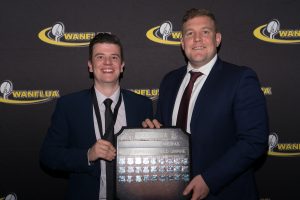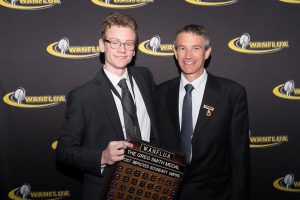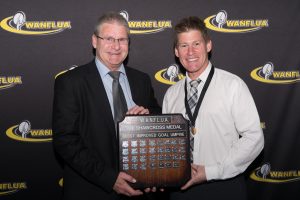 Click here for more photos from the night, taken by Bayley Lamont.
Congratulations to the award winners for their efforts in 2019, and we wish all the best to those selected to umpire this week.
---