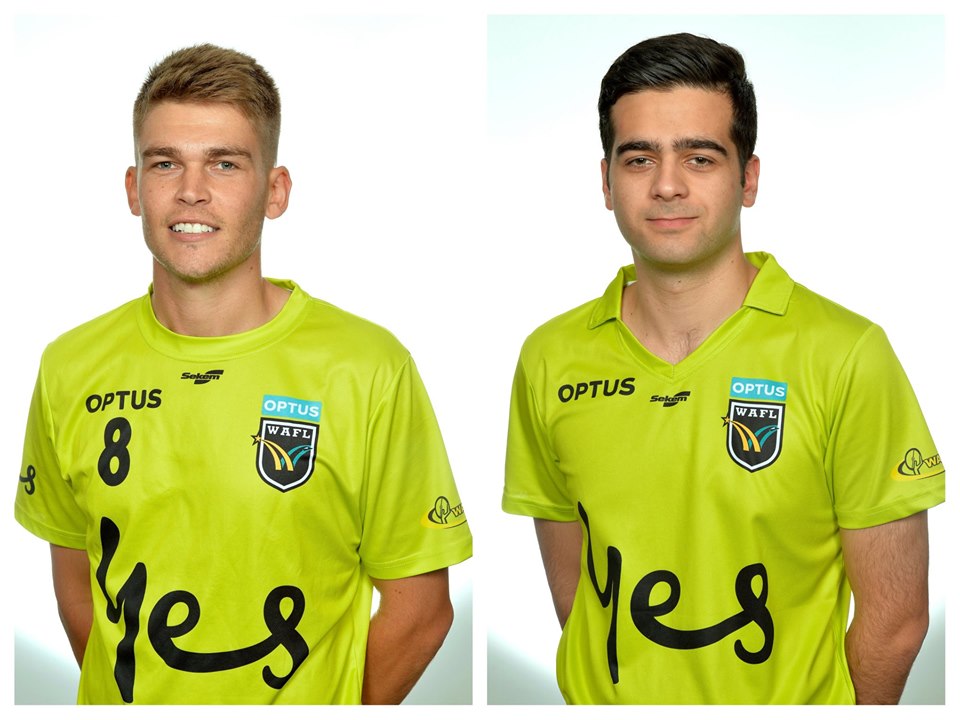 MILESTONES ROUND 5
Congratulations to field umpire Trent McPhee and goal umpire Jason Yazdani who will this week umpire their 100th and 50th league games respectively.
Trent, who will reach his milestone in the game between South Fremantle and West Coast at Fremantle Oval, has been an integral part of the group for a number of years. His professionalism and performance on match day is something all umpires should aspire to. Trent was rewarded for his years of high performance by becoming an AFL rookie in 2018, and since then has only continued to improve.
Jason, who is umpiring the game between Perth and Claremont at Mineral Resources Park, has not missed a beat since making his league debut. In recent years, Jason has umpired at the national under-age championships and the AFLW competition. He is a great leader for the younger umpires and always strives for his best in whatever he does.
Congratulations to both umpires on their milestones, and all the best for their games!!