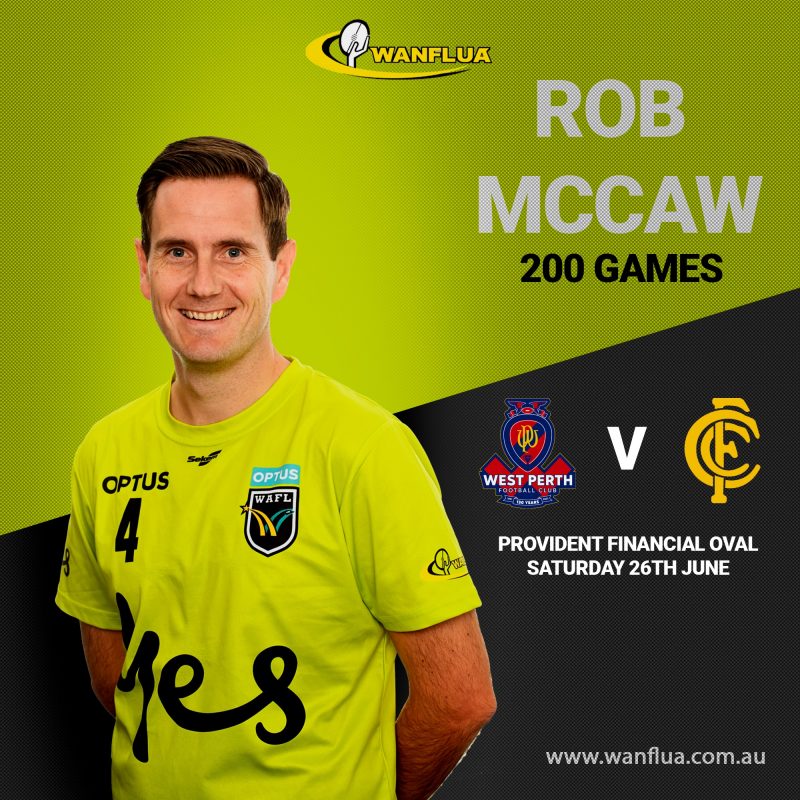 MCCAW "SKIPS" TO 200 GAMES
A massive congratulations to field umpire Rob McCaw, who will umpire his 200th WAFL league match on Saturday at Provident Financial Oval when West Perth plays Claremont.
Rob is one of the most respected umpires not only within the WAFL umpiring group but also amongst the WAFL playing group too. This has come about because of many consistent performances over a long period of time.
Rob joined the WAFL umpiring panel in 2005. After having 2008 off from umpiring, Rob returned in 2009 and quite literally hit the ground running, becoming one of the fittest umpires on the panel. This led to his league debut in 2010 and has been one of the mainstays in league football since.
Rob's leadership and mentorship has helped the vast majority of the field umpiring list at one point throughout their careers. Always one to lend a hand to a younger umpire on their umpiring journey, this trait has lead Rob to be nicknamed "Skip".
This is a massive achievement and one that comes from many years of hard work and immense dedication.
All the best for the weekend Rob!