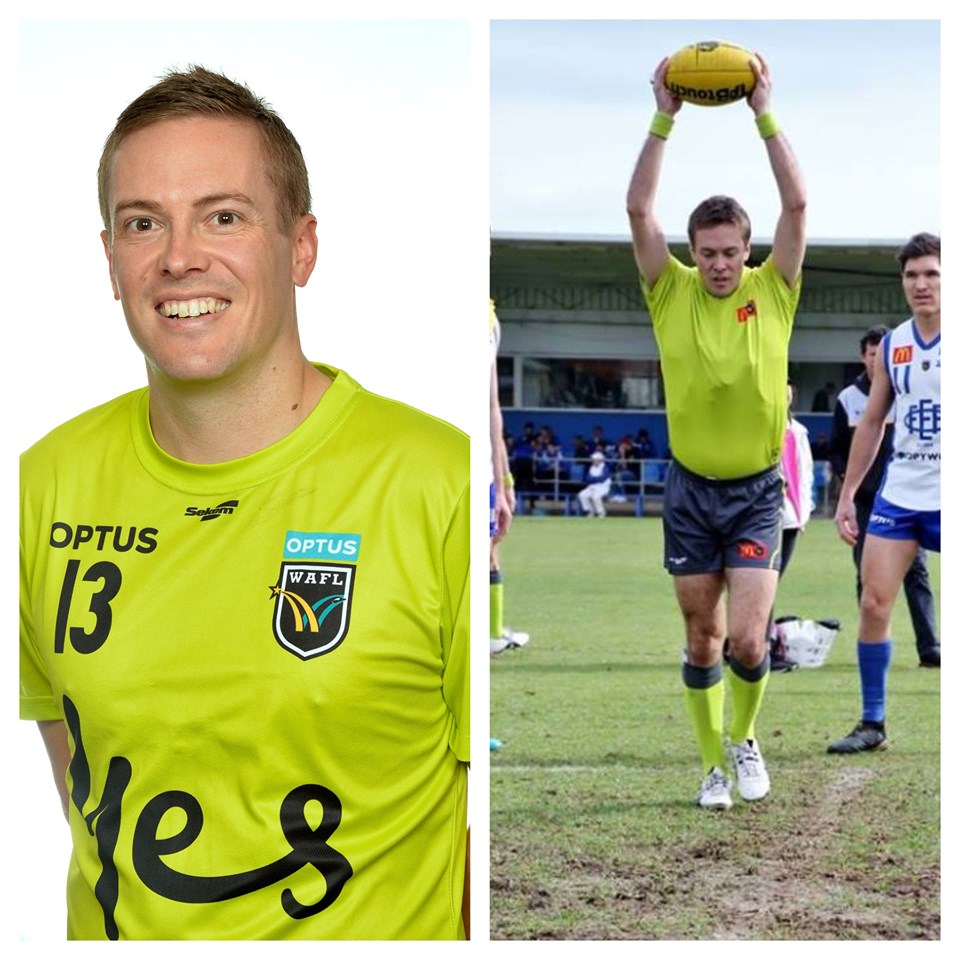 MARTO TO HANG UP THE WHISTLE
Field umpire Alex Martin has announced that season 2019 will be his last one as an umpire down at WAFL.
After 15 years and currently sitting on 170 league games, Marto will go down as one of the best umpires to umpire on the panel.
Hailing from the East Fremantle district, Marto has shown that age really does improve some things, with his umpiring getting more consistent and of a higher level the longer he has been on the panel. This culminated in Marto being awarded the emergency role in last years WAFL League Grand Final. Marto is an umpire who has been consistent in his game over such a long period of time, and an umpire that could he relied on to effectively control and manage any game of footy.
While Marto's onfield achievements speak for themselves, his off-field achievements have been just as significant. Marto has been the WANFLUA Secretary for the last 6 years and has made a huge contribution in this regard. He has long been a fixture of many of the events, like planning and creating numerous panel nights, singing at many dinner dances and organising numerous Mad Mondays for the group. He is one of the key reasons why the social scene is so enjoyed by everyone on the WAFL panel.
While Marto may be hanging up the whistle at the end of the 2019 season, he won't be lost to the group as he plans to do some match day coaching, and of course will inevitably be a staple at many of the social functions for a few 'soft drinks' in the future.
Congratulations on the career Marto, and all the best for the rest of the season and your future retirement!!