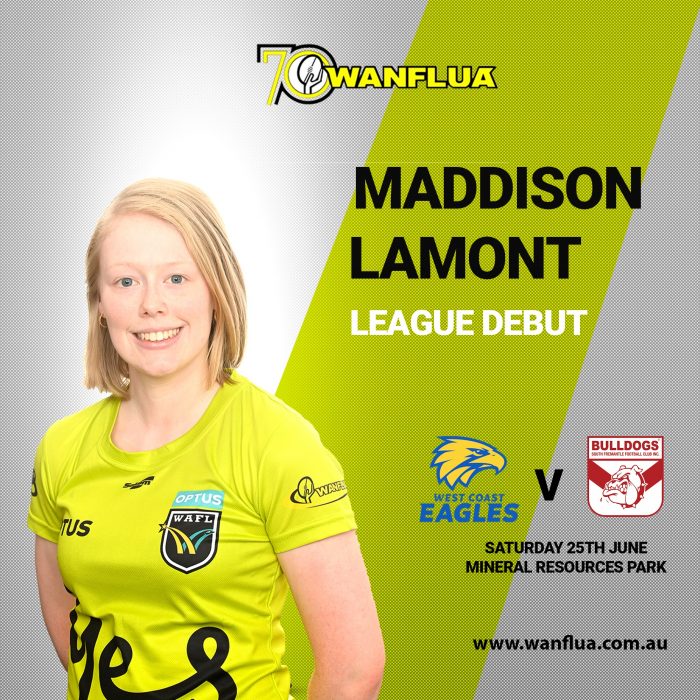 MADDY MAKES MORE LEAGUE LAMONTS
The WANFLUA would like to congratulate Goal Umpire Maddison Lamont who will make her league debut in the West Coast v South Fremantle clash at Mineral Resources Park tomorrow.
A quiet achiever Maddy has progressed through the goal umpiring ranks since joining the WAFL group and her league debut is reward for the hard work she has put in to improve her skills and fitness to the level required to umpire league football.
Maddy is also keen contributor to the group off the field as a member of the WANFLUA general committee and as a leader amongst the female umpires of the group.
Maddy's debut will be made even more special with the fact that she will get to umpire with her two brother Bayley and Ethan who will be running the boundary in the same game tomorrow.
We are sure that this will be the first of many for Maddy in her goal umpiring career.
Congratulations Maddy and all the best for the game this weekend!