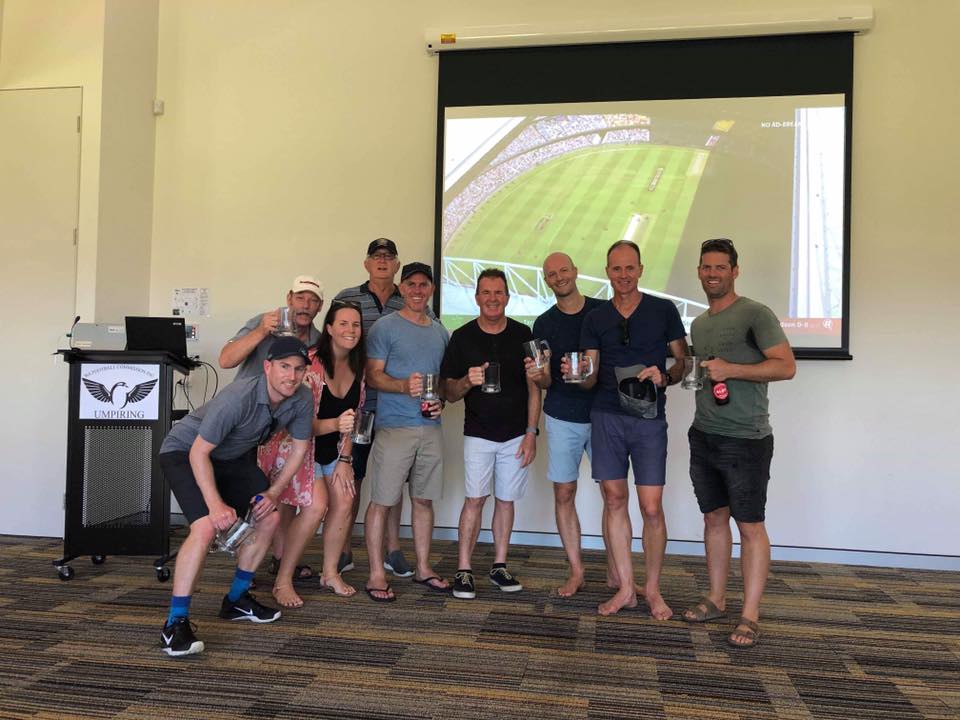 LIFE MEMBERS DAY 2019
The annual Life Members Day was held at Ernest Johnson Reserve today.
In a change-up from previous years, the day was held at the conclusion of the WAFL umpires Resilience Week and included the John McKay volleyball tournament.
In what was a great outcome for the group, the WANFLUA had one of the largest turnouts of Life Members in recent years, with 23 members with over 4000 games of league experience attending. It was a great opportunity for not only old teammates and friends to catch up, but also for the younger members of the group to learn from the wealth of experience and knowledge that was present.
In the annual John McKay volleyball tournament, the field umpires, boundary umpires, goal umpires and Life Members played off against each other, with the Life Members prevailing in the grand final against the field umpires.
After a great week for the WAFL umpires and the WANFLUA, today was a great way to finish it all off, with everyone commenting on how much they enjoyed the day. Hopefully this sets up the year for the current umpires and leads to the continued engagement of all past members of the WANFLUA.