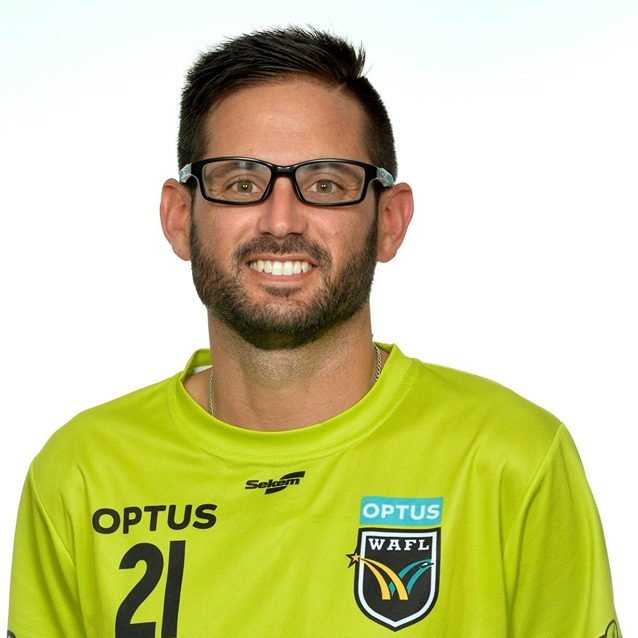 LETHAL HANGS UP THE WHISTLE
On Tuesday night, field umpire and WANFLUA Social Secretary, Leigh Retallack, announced that this weekend will be his final game in the WAFL when he umpires Swan Districts v Claremont on Sunday.
Hailing from the East Perth district, Leigh joined the panel in 2010. Despite suffering a serious knee injury and then having to endure a lengthy rehab journey, Leigh never gave up, and in 2016 his hard work and dedication was rewarded with his league debut.
Aside from being a great member of the group and one that everyone loves to be around, Leigh has made a massive contribution to the WANFLUA. In 2018 he was appointed as the social secretary, taking charge of organising all the social events. These social events require hours of planning and preparation, and Leigh has put a huge amount of effort into putting on a great social calendar.
We congratulate Leigh on his career, and wish Leigh all the best for his game on Sunday, as well as his future outside of the WAFL!!