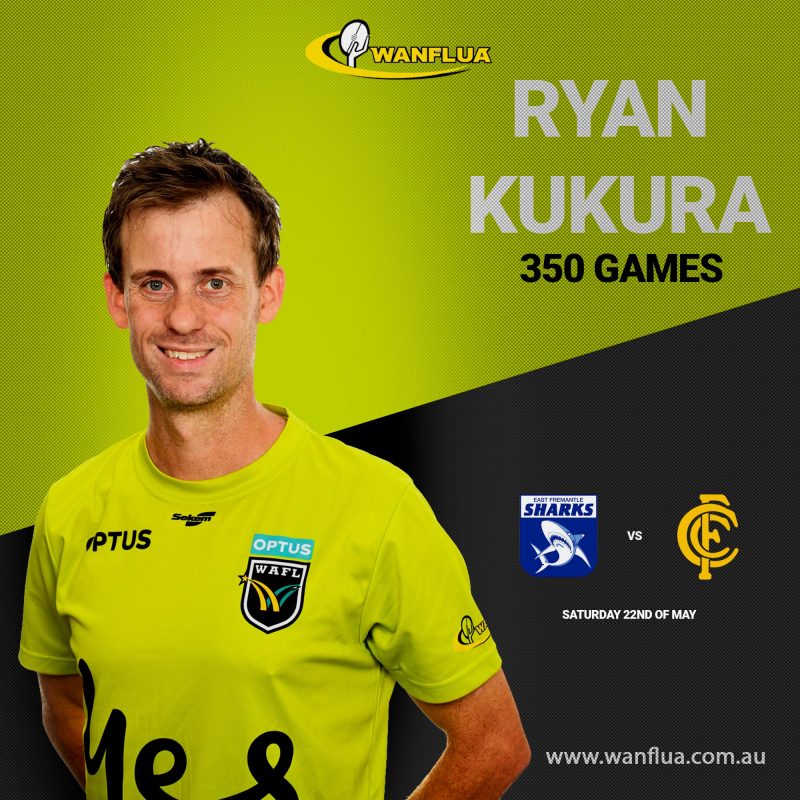 KUKURA CHALKS UP 350
Congratulations to veteran boundary umpire Ryan Kukura who will officiate his 350th League game tomorrow afternoon.
Ryan, who will umpire the match between East Fremantle and Claremont at New Choice Homes Park, becomes the third boundary umpire to reach the 350-game milestone and the sixth WANFLUA member overall.
Tomorrow's game at Shark Park will also be Ryan 326th WAFL appearance, which is the most by any WANFLUA member across all disciplines, and is a remarkable achievement in itself.
Ryan joined the panel in 2001 and made his League debut the following season. Across 21 years, he has also umpired eight WAFL League grand finals, four State Games and 24 AFL matches, and he was the 2014 John Devine medallist.
A former sponsor of the WANFLUA, Ryan has given back to the association and the WAFL group over multiple years making this a very deserved achievement.
The WANFLUA would like to wish Ryan all the best for his massive milestone game this weekend.