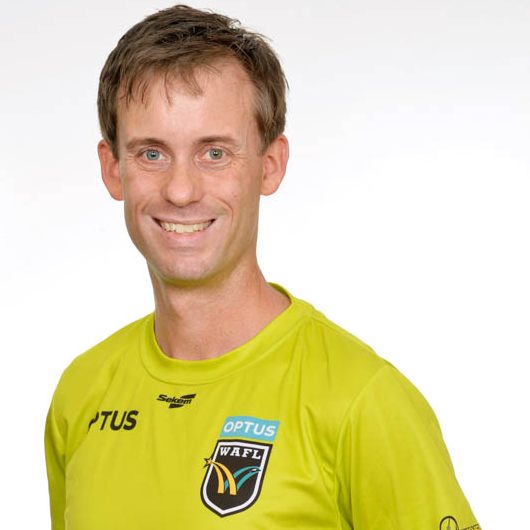 KUKAS SETS WAFL RECORD
Congratulations to WAFL boundary umpire and life member, Ryan Kukura, who will this week umpire a record 320th WAFL league game.
Ryan, who will be umpiring the West Perth and Perth Semi Final at Joondalup on Sunday, will pass the previous benchmark set by field umpire Gavin Statham.
This is a massive achievement for Ryan, who has set elite standards over the 20 years he has been a part of the group. Despite numerous injury setbacks, Kukas has gone onto umpire a remarkable eight WAFL league grand finals over this period.
On the back of many years of outstanding performances, Ryan was rewarded with an AFL debut in 2016, however even after this came to an end, he returned to the WAFL group and has continued to umpire at an elite level.
We wish Kukas all the best for his milestone game, and congratulate him on breaking this record, as well as hoping for many more games still to come.