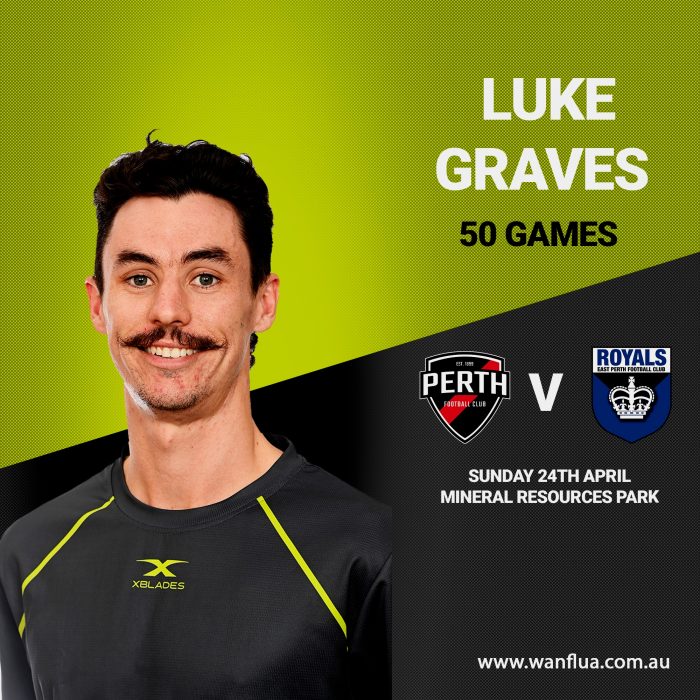 GRAVES GROOVES TO GAME 50
Congratulations to boundary umpire Luke Graves who chalks up his 50th league game in today's clash between Perth and East Perth at Mineral Resources Park.
Since his league debut in 2018, Luke has been one of the standout boundary umpires in our High Performance Team, using his elite athletics running skills to his advantage.
Luke has umpired in the past three WAFL Grand Finals and prior to the start of the WAFL season he umpired the AFLW Grand Final, showing he is highly regarded in the national talent pool.
All the best for your game today, Luke!