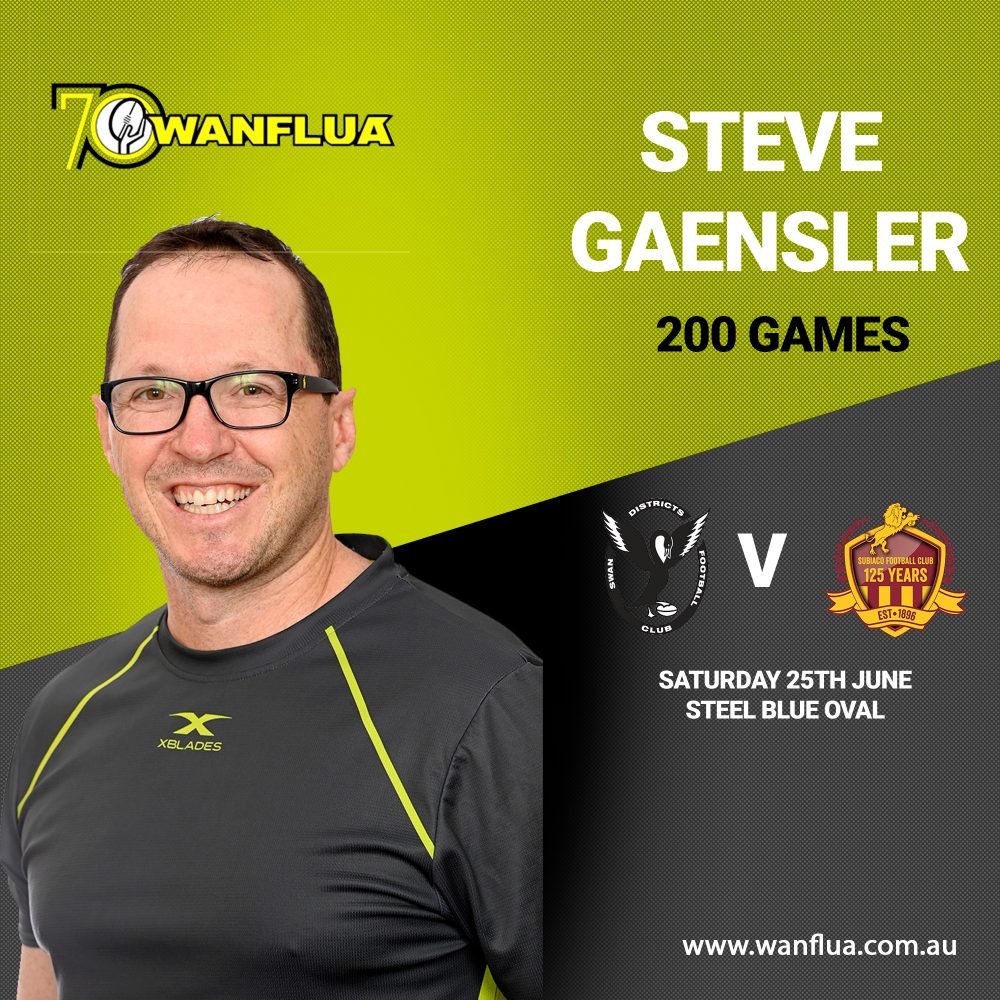 GOOSE GRABS 200 GOAL GAMES
The WANFLUA would like to congratulate Goal Umpire Steve Gaensler who will umpire his 200th league Game in the Swan Districts v Subiaco clash at Steel Blue Oval today.
Goose has shown if at first you don't succeed try and try again after an early career as a field umpire when he joined the WAFL Panel in 2003 which included a Colts Grand Final in the field he made the decision to switch to Goal Umpiring in 2009.
Goose has been one of the top performing goal umpires since he made his league debut in 2011. During this time he has umpired 1 State Game, 15 WAFL Finals and 4 WAFL Grand Finals in a row from 2018 -2021. In 2020 Goose awarded the Carter Medal as the best WAFL goal umpire.
For his on field excellence Goose was recognised as a nominee for the WANFLUA's most recent team of the decade.
Goose has not just been an incredible on field contributor but a key member of the group off field as a member of the WANFLUA over his journey including being the Vice President and a brief stint as the President of the association in 2013.
For his services to the association Steve has awarded life membership in 2013 and was the recipient of the John Mckay Life Members Trophy in 2011.
Congratulations Goose on reaching this incredible milestone something we know you have been striving towards for the past few years. All the best for the game today!!