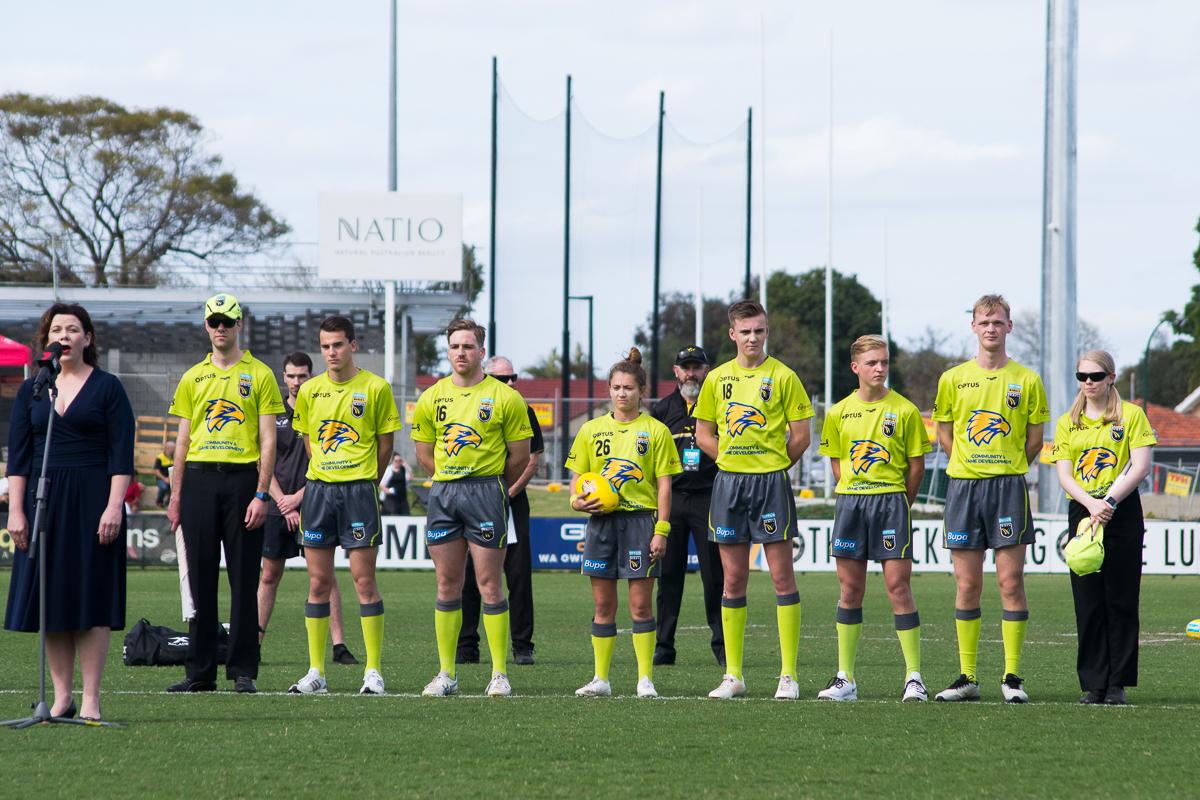 GALLERY: 2019 WAFLW GRAND FINAL
Action shots from the inaugural 2019 WAFLW Grand Final between East Fremantle and Swan Districts, held at Mineral Resources Park on Saturday the 14th of September.
Field Umpires: Gabby Simmonds, Conor Mannix and Curt Miller.
Boundary Umpires: Lleyton Jose, Nic Holmes and Alex Kain.
Goal Umpires: Maddy Lamont and Brendan Williamson.
---
Photos by Bayley Lamont