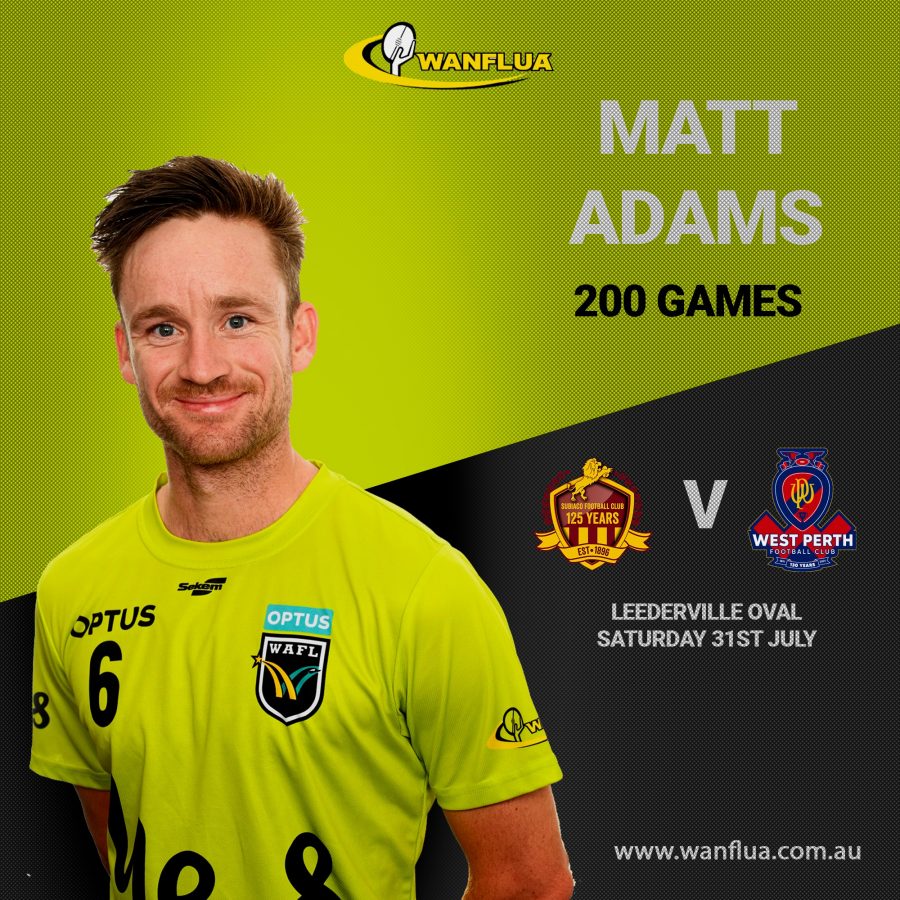 EXCUSE ME MADAMS!
Congratulations to field umpire Matt Adams who will umpire his 200th game on Saturday.
Matt's 200 games consist of 198 WAFL league games, 1 VFL game, and 1 AFL game. His singular VFL game was in 2016 and he came off the bench for the AFL clash between West Coast and Gold Coast in 2014.
Matt has been a model of not only consistency but also elite performance for a long period of time, umpiring six of the last seven WAFL league grand finals which is an outstanding achievement on its own. He has also won 3 Montgomery medals in 2017, 2018 and 2019, further highlighting his elite on-field capabilities.
Matt's ability to keep the game simple, and make the hard things look very easy, is one of his strengths. Off-field, he is a leader and a role model of the group, with his passion and dedication to umpiring helping other field umpires also get the best out of themselves.
Congratulations Matt, and all the best for Saturday!