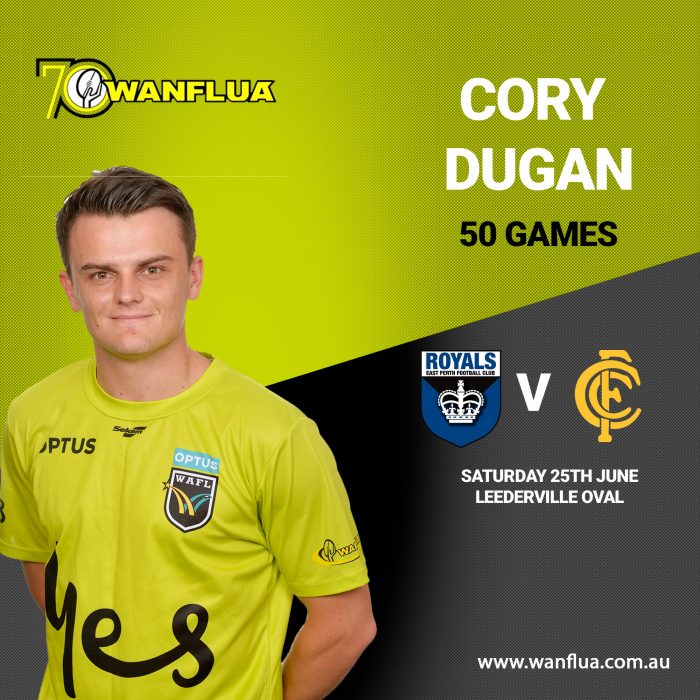 DUGAN DELIVERS 50
The WANFLUA would like to congratulate Field Umpire Cory Dugan who will umpire his 50th league Game in the East Perth v Claremont clash at Leederville Oval today.
Cory joined the Field group in 2015 and made strong progress toward his league debut in 2018. 'Dugz' has been an elite contributor in our group, umpiring consistent finals footy in his career and has continued to improve his skill set to establish himself as one of the consistent performers of the group.
Off the field, Cory is a valued contributor to the WANFLUA, often celebrating the pre season moments as host of Panel Night.
Collectively, Cory is a unique, talented and valued team member both on and off the field.
We are sure that there are many more games to come for Cory in his field umpiring career.
Congratulations Cory and all the best for the game this weekend!!