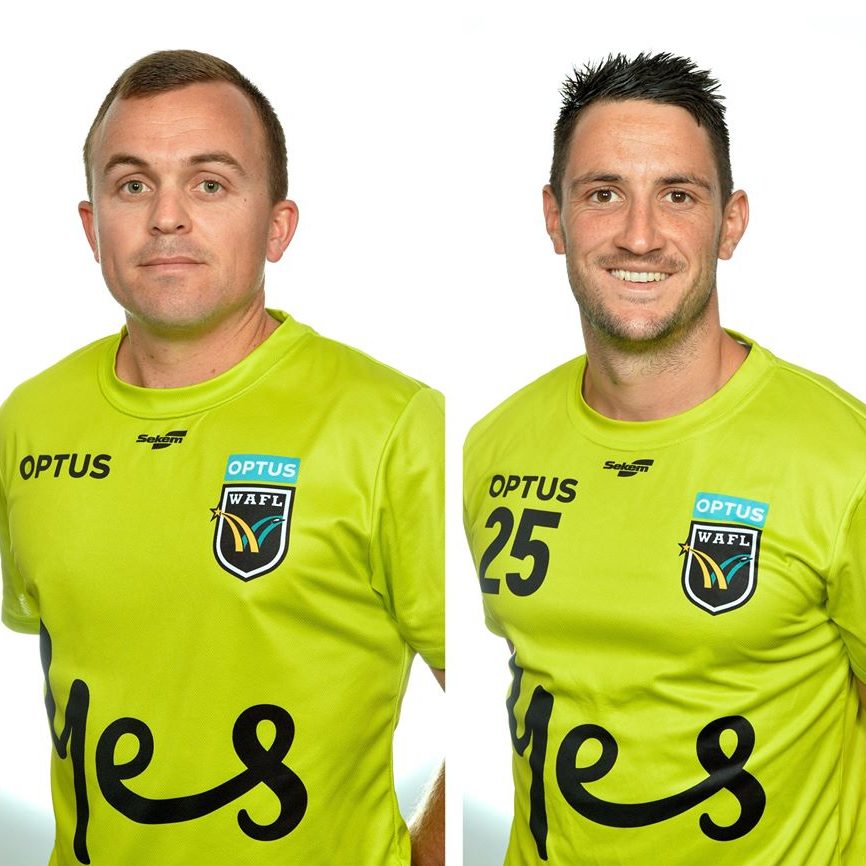 DOUBLE MILESTONE WEEKEND
Congratulations to boundary umpire Brad Hunt and field umpire Jordy Wright who will both achieve significant milestones this weekend.
Brad, who is umpiring the game between Peel Thunder and Subiaco on Saturday, will umpire his 250th League game. This is a massive milestone for such an integral member of not just the boundary group, but the WA umpiring fraternity.
Hunty has umpired six WAFL grand finals and is a great leader who sets the standards for all members of the group. Despite moving down south this year, he has maintained his high standards of training and leadership, and continued to umpire at a high level.
Jordy, who is umpiring the game between South Fremantle and Swan Districts on Saturday, will be umpiring his 100th League game. Despite being known for his happy and outgoing personality, Jordy is the ultimate professional when he steps on to the field.
After taking a year off in 2016, Jordy has not missed a beat since coming back, culminating in his appointment to umpire the WAFL Grand Final last year.
Both of these umpires adopt the team first mentality of the WAFL umpiring group, and should be proud of their massive achievements.
Congratulations to both umpires on their milestones, and we wish them all the best for their games.