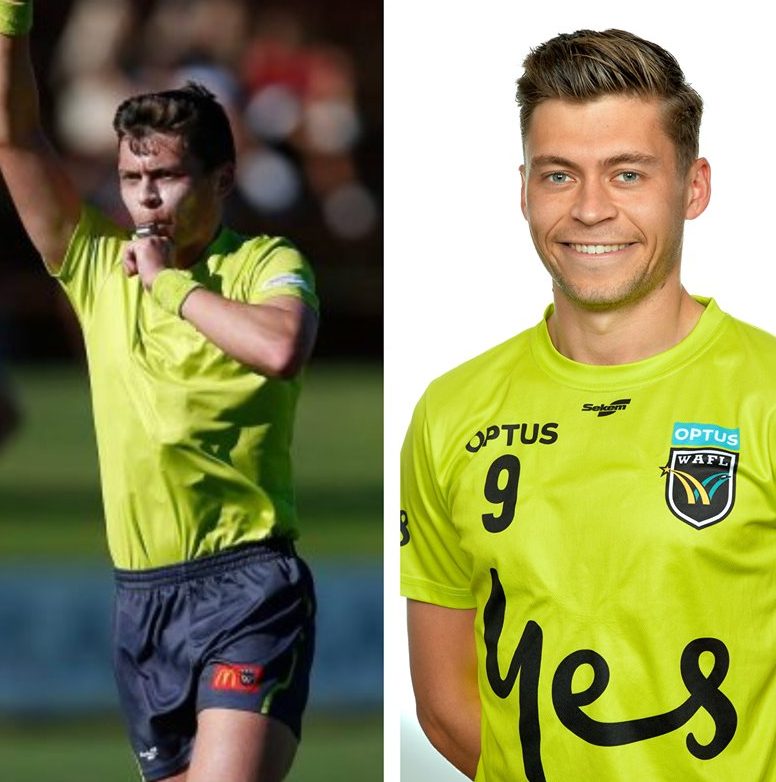 DJ ON THE MAIN STAGE
Massive congratulations to WANFLUA committee member and AFL rookie field umpire, Daniel Johanson, who last week made his AFL debut in the game between Fremantle and Essendon.
After starting the game on the bench fulfilling his rookie duties, DJ was called upon when field umpire Alex Whetton unfortunately collided with a player and was unable to continue.
Despite umpiring a WAFL game the night before in some of the toughest conditions of the year, DJ did not look out of place on the AFL field. The level at which he performed when called upon at the shortest possible notice was testament to DJ's professionalism and dedication to his umpiring.
We congratulate Dan on this fantastic milestone and hope that it will be the first of many for him!