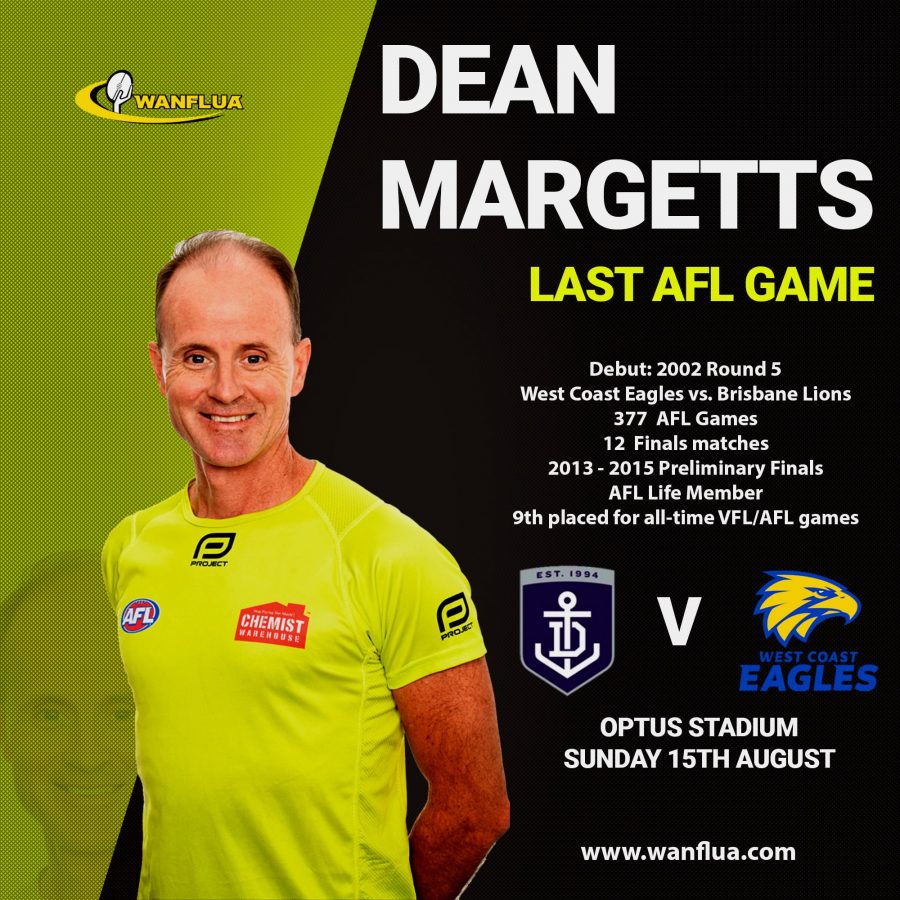 DEANO TO DEPART IN DERBY CLASH
AFL Umpire and WAFL Umpires manager Dean Margetts will umpire his 377th and final AFL game in the Western Derby this Sunday.
In a career that has spanned nearly two decades, Dean has umpired 12 finals, including three preliminary finals in a row from 2013, 2014 and 2015. This longevity and consistency at the elite level sees Dean sit ninth overall on the list of games umpired in VFL/AFL history.
Aside from his AFL duties, Dean has been the WAFL Umpires manager since 2018 and has contributed greatly to the development of many of the umpires currently on the WAFL panel, as well as those currently on the AFL list.
Dean is someone who is very passionate about our WAFL group, which shows through his continued efforts to develop umpires in WA, as well as how he has proudly represented our group on a national stage for the past two decades.
On behalf of the WANFLUA, congratulations on a fantastic AFL career Dean!