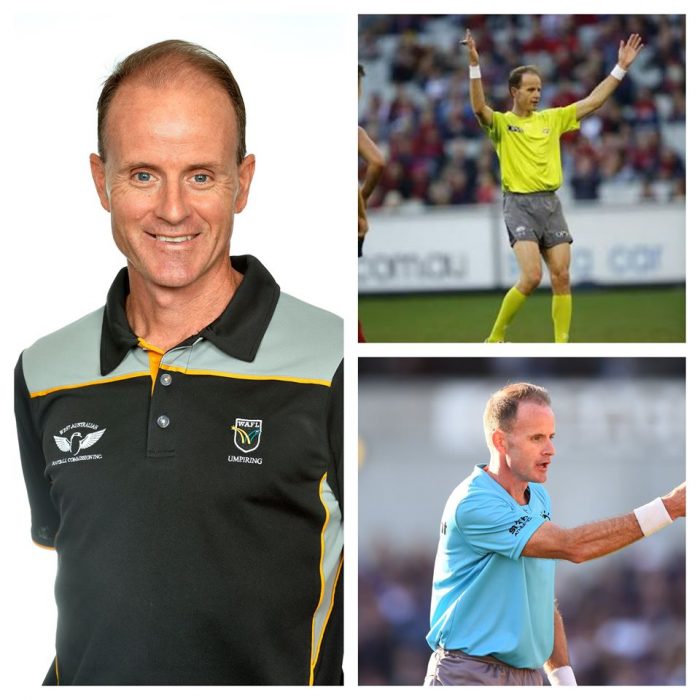 DEANO HITS 350 AFL
Congratulations to AFL field umpire, WANFLUA life member and current WAFL umpires manager Dean Margetts, who this week will umpire his 350th AFL game in the clash between Gold Coast and Fremantle at Metricon Stadium on Saturday afternoon.
This is a massive milestone for Dean and shows the hard work and dedication that he has put in over a long period of time. The countless hours of training, not to mention all the travel involved, show his amazing commitment to his umpiring. He becomes only the second WA field umpire to reach such a milestone.
Dean is a respected leader of the WA umpiring group and the way that he continues to share his knowledge brings huge benefits to the group.
Congratulations to Dean on this massive milestone, and all the very best for the game on the weekend.