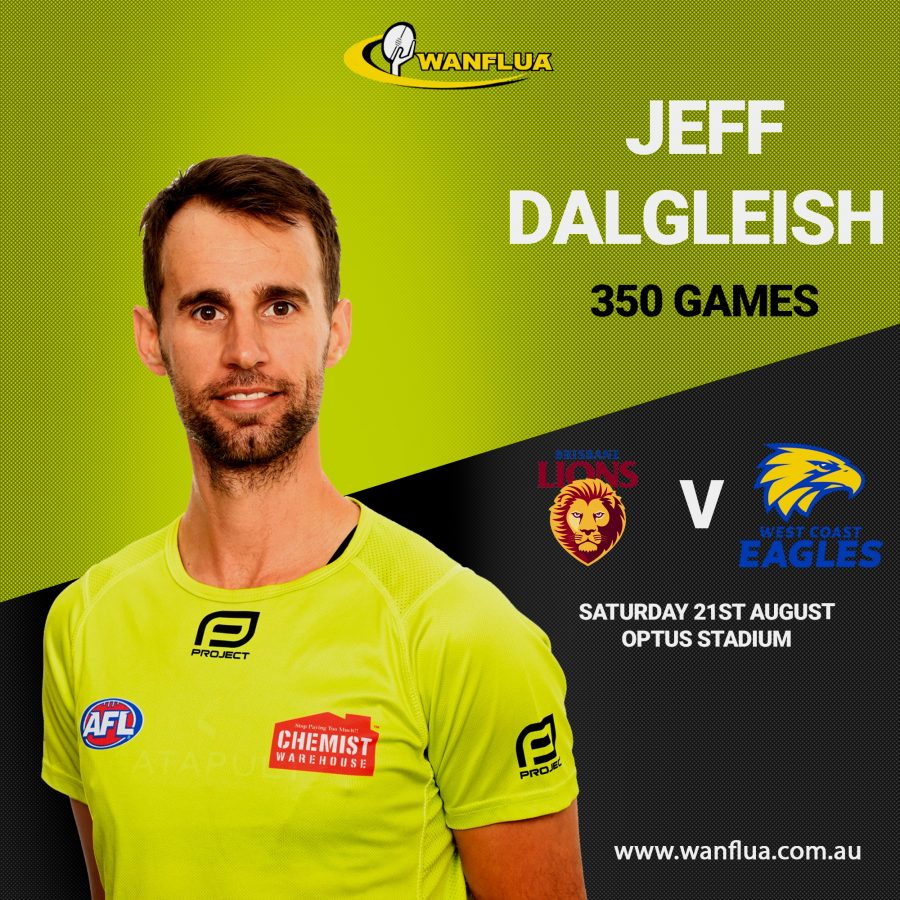 DALGLEISH GETS TO 350
AFL field umpire and WANFLUA life member Jeff Dalgleish will umpire his 350th senior match on Saturday when Brisbane take on West Coast.
This achievement highlights Jeff's consistency at an elite level over a long period of time. Jeff is known as one of the hardest workers in regards to his fitness and perfecting his craft, and is a great role model for younger umpires of all disciplines to model their work ethic on.
Jeff began umpiring with the group in 2003, making his league debut in 2005. He was then elevated to AFL ranks in 2009 and became the first WA-based field umpire to be selected for an AFL Grand Final in 2015.
All the best for the weekend Jeff!