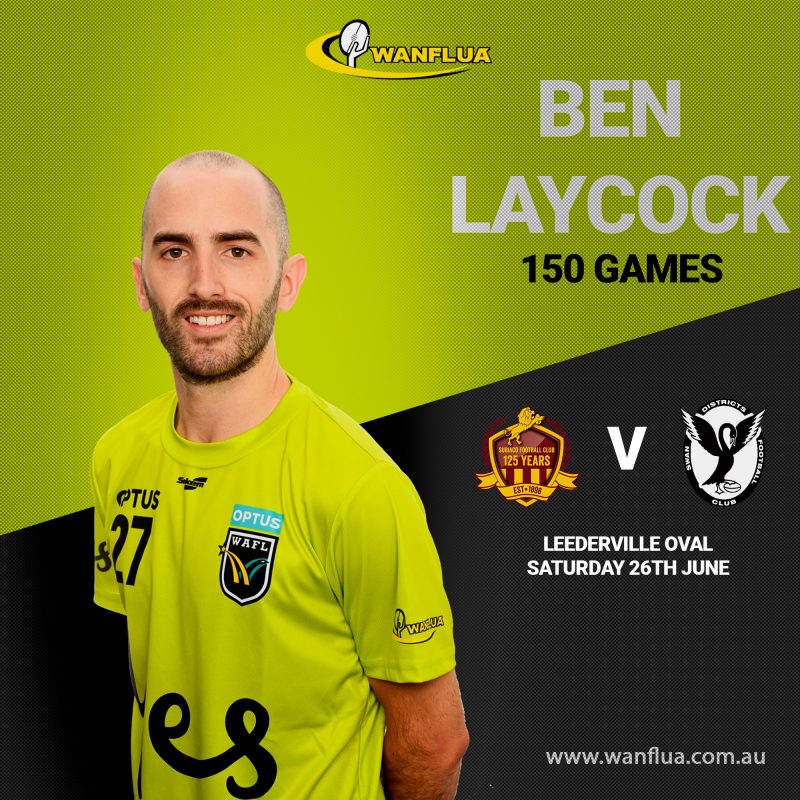 BEN BAGS 150
Former WANFLUA treasurer Ben Laycock will umpire his 150th league game on Saturday at Leederville Oval.
Quiet and unassuming, Ben often goes under the radar. However, whilst doing this he has quietly amassed 150 games since debuting in 2012.
One of Ben's great strengths is the gap between his best and worst games is minimal, meaning he umpires each week with a great level of consistency.
This consistency has led to his appointment to the 2018 and 2020 WAFL grand finals, which in themselves are huge achievements. These honours among others, have come from Ben's high level of dedication to his umpiring.
Ben has a "no excuses" mindset, often running early in the morning to juggle his umpiring commitments with his work and raising a young family. Another one of Ben's strengths is his running ability, and is one of the panel's most elite runners, which shines through on match day and is a great example for younger umpires on the panel.
All the best for Saturday, Ben!