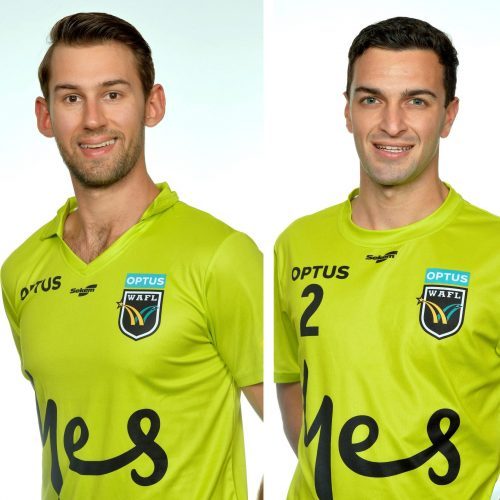 ANOTHER DOUBLE MILESTONE
Congratulations to AFL goal umpire Luke Edwards and WAFL field umpire Curtis Snadden who will both umpire in milestone games this weekend.
Luke will be umpiring his 100th AFL game when he officiates in the West Coast and GWS Giants game. Luke has worked hard on all aspects of his game and has performed at a very high level for a number of years. Despite moving to Melbourne at the start of the season, he remains one of the leaders of our WA umpiring group and is a great role model for the younger umpires to look up to.
Curtis will be umpiring his 50th WAFL game this weekend when he umpires the game between Subiaco and East Perth on Saturday afternoon. Snads has been a part of the group for a number of years now and has developed into one of the next generation of leaders for our group. His dedication and commitment to always improve his game is a key part of the success he has achieved.
We would like to congratulate both umpires on their achievements and we wish them all the best for their respective games.