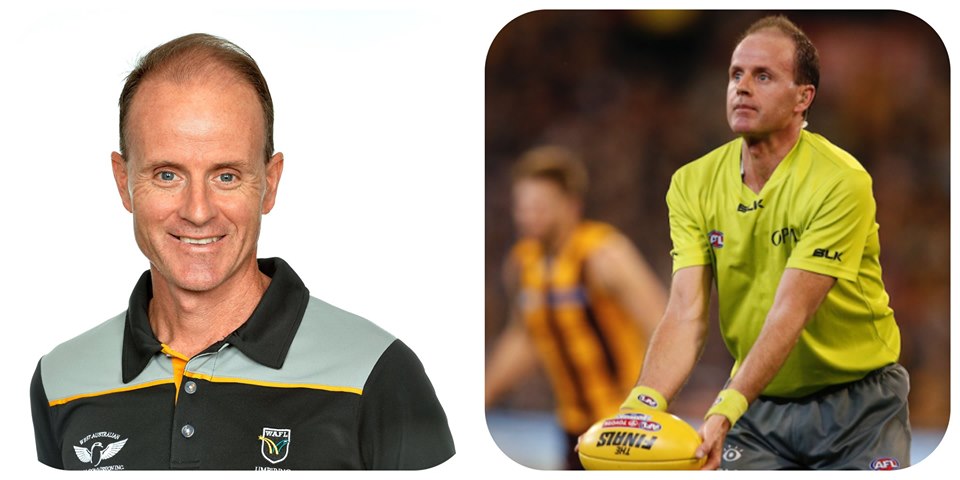 450 GAMES FOR MARGETTS
Congratulations to WANFLUA Life Member, current WAFL Manager and AFL field umpire Dean Margetts, who will become the third WANFLUA member to umpire 450 games this weekend when he officiates in the game between Sydney and Geelong on Sunday.
Hailing from the Perth Demons district, Dean joined the WAFL panel in 1998, made his league debut the following year, and was appointed to the 2000 WAFL Grand Final. Dean's quick rise through the ranks was rewarded when he was promoted to the AFL panel for the 2002 season. Over the following seasons, Dean has established himself as one of the best umpires in the country, umpiring 342 AFL games including 11 finals.
One of the major reasons behind Dean's longevity and success is his passion and love for the game. He is always offering his time up to help others in the group, regardless of their discipline and the stage of their career. He is always looking for ways to improve our group and is a significant reason behind any individual and team success we achieve.
We congratulate Dean on this magnificent milestone, and wish him all the best for the weekend!!