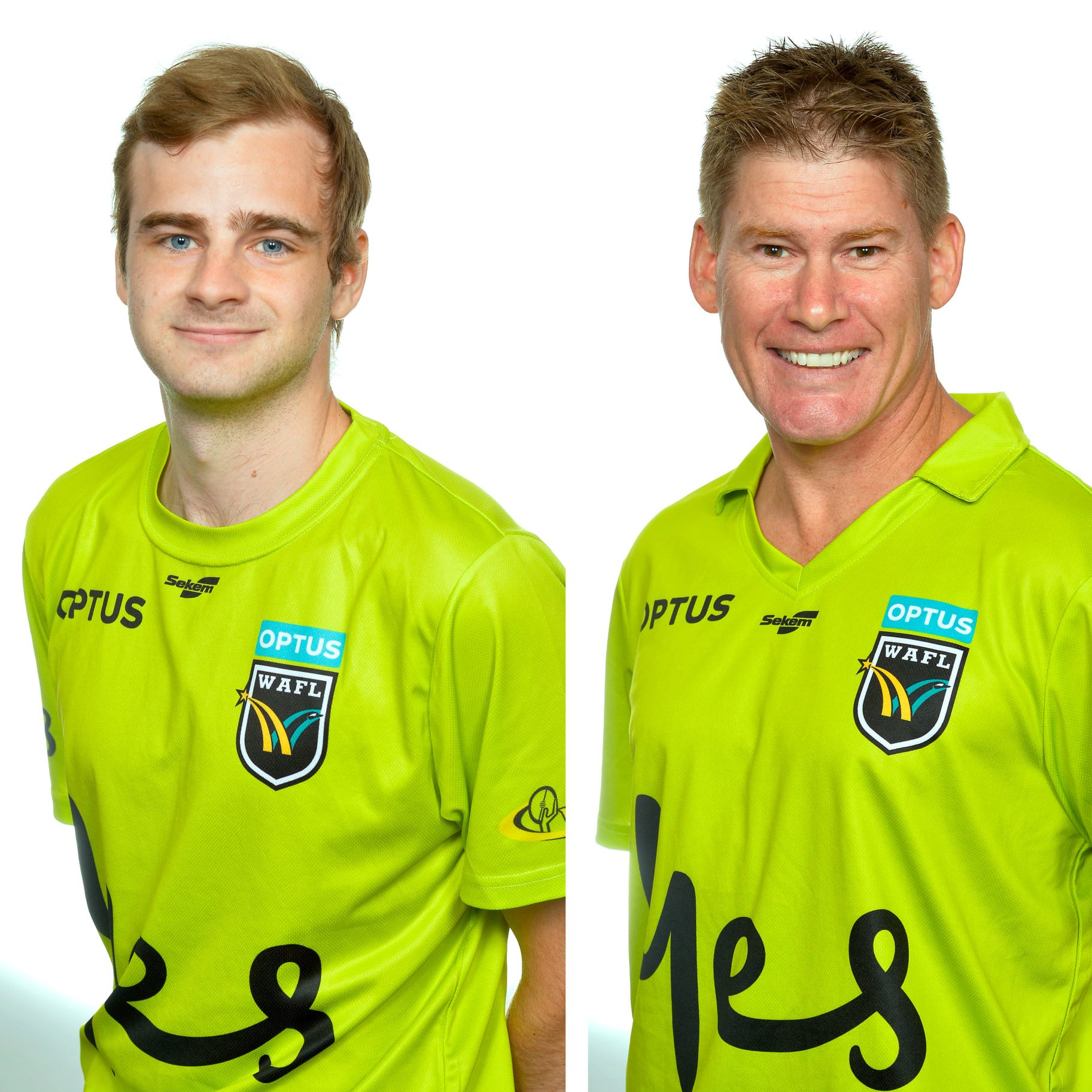 ROUND 7 MILESTONES
Congratulations to boundary umpire Jarrad Andrews and WAFL goal umpire Jason Tyrrell who will both achieve significant milestones this round.
Jarrad will be making his league debut in the Peel Thunder vs South Fremantle game on Saturday. This is a fantastic achievement for Jarrad and a great reward for the commitment and hours of hard work that he has put in.
Despite residing in Bunbury, Jarrad attends training and games in Perth every week. His hard work, positive attitude and always giving 100% is why he has been able to rise through the ranks quickly and be rewarded with his league debut.
Jason will be umpiring his 50th league game when he waves the flags in the game between East Fremantle and Claremont also on Saturday. JT is an umpire who always put in maximum effort and never gives up, as we have all witnessed during the preseason fitness tests.
Since making his debut, Jason has not missed a game of league football, which is testament to the quality of his performances.
We wish both umpires all the very best in their milestone games, and congratulate them once again.