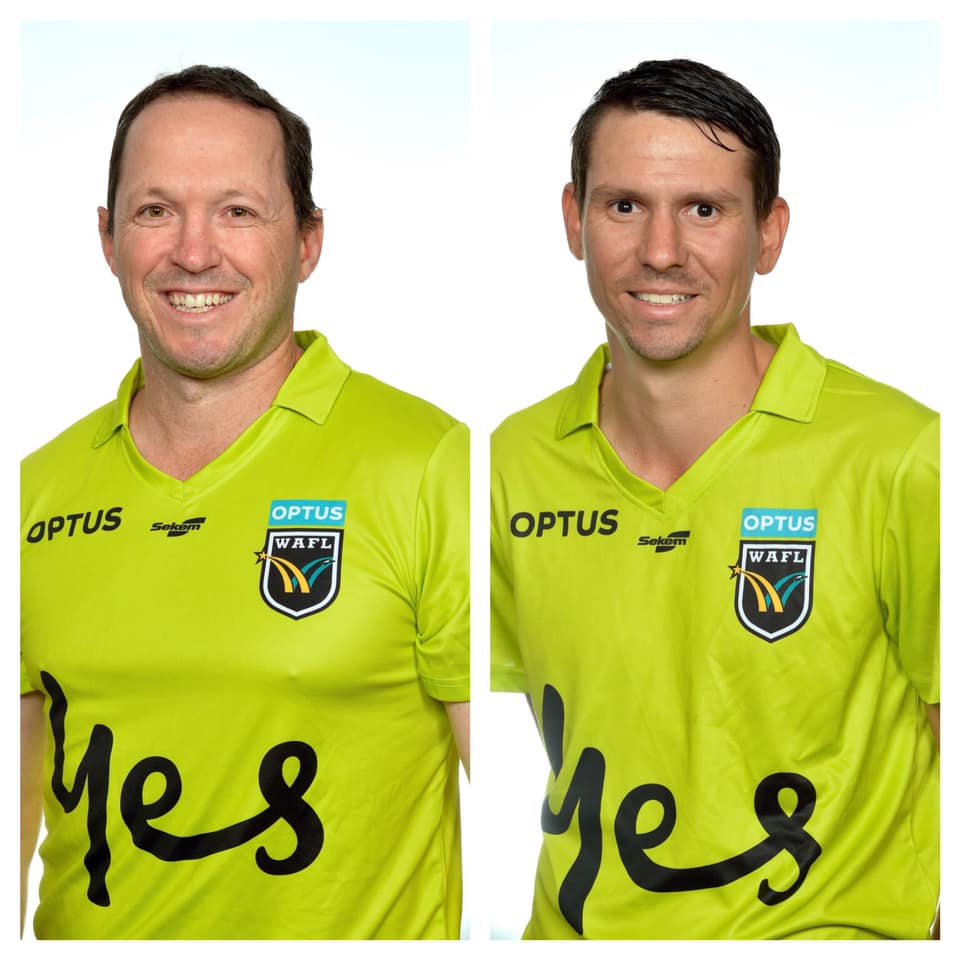 150 FOR TWO STALWARTS
Congratulations to goal umpires Steve Gaensler and Sam Hunter who will both umpire their 150th league games tomorrow in the match between Swan Districts and East Perth.
Goose, has been part of the group for 17 years now, having started his WAFL career as a field umpire. Like one of his fine wines, he keeps getting better with age – last year he umpired his first WAFL Grand Final and this year he umpired his first State Game. In addition to his strong match day performances and efforts on the training track, Goose has also made a huge contribution to the WANFLUA, being a former President and a Life Member.
Sam has been part of the group since he was 14, but despite having a long way to go in his umpiring journey has already carved out an impressive career. He is currently an AFL rookie umpire and has umpired the past 4 WAFL Grand Finals. He is one of the hardest workers on the track and always gives up his time to help the younger members of the group to help them get the best out of themselves.
Congratulations to these two outstanding umpires on their milestones, and all the best for the game!